Written on October 12, 2011 at 12:00 pm by Michelle
Filed under:
Article
with tags:
blythe on a budget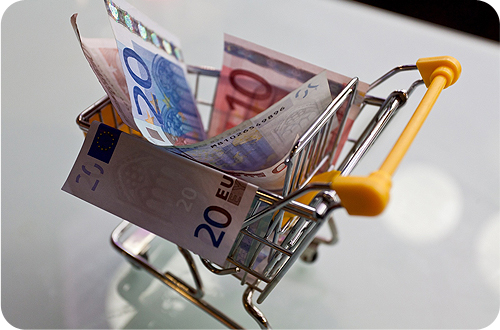 Image by sxc.hu user Dioptria.
It can be very, very easy to lose track of how much money you've spent on dolls and doll things. Maybe you won't forgot how much that Kenner cost you, but how much did that Simply Lilac? Or that super cute dress with an unknown designer? How about all those boots? Were they a dollar? Maybe five? Budgeting isn't all about knowing exactly how many dollars you can afford to spend on Blythe in a month, but also where you can cut back for the more important things in life to save for something or to go towards another expense. It is very difficult to do that without keeping track of how much you've spent.
Of course, everyone has their own methods of keeping track of money spent, so I'm just going to go through the way that I do it (and this applies to all sorts of money spending, not just Blythe and other dolly goods):
I carry around a small notebook and a pen in my purse at all times. All expenses that I do when I'm not at my computer gets recorded down with the date, what on earth I bought and how much total it cost me (if that includes tax, then I include that in the total as well).
All expenses get recorded on an Excel spreadsheet, I have different rows for food, school (tuition, textbooks, general supplies), clothing, dolls and doll stuff (stands, clothes, shoes, accessories). But these are just 'general' topics that they go into.
In the next tab over in Excel, I have a list of each of my dolls and how much they've cost me (base cost of doll, shipping, cost of pullrings/charms, eyechips, etc.). This way I know how much the doll cost me originally but also how much I've put into her. (This is not because I anticipate selling them in the near future, just for my record keeping purposes).
I also include different sections for other doll things and try to make a meaningful description so I know what I'm talking about regarding different clothes, specific pairs of shoes, etc.
If I buy something in a 'lot' or a grab bag of doll clothes from the thrift store, these generally do not get a meaningful description but just an overall description like 'thrifted doll clothes bag' with the total price paid for the entire bag.
This system has worked really well for me so far in what I do. It helps if you start off keeping track of things from the very beginning – it can be overwhelming to try and remember how much you spent on specific dresses or clothing if you didn't do it from the start (and, to be fair, most of my dolls' clothing came in lots or thrifted bags so it's really easy for me to keep track of things that didn't come that way!).
What methods do you use to keep track of your dolly (or other) spending?