Written on March 29, 2013 at 12:00 pm by Michelle
Filed under:
Featured
,
Giveaway
with tags:
March Talent Showcase
,
Quenne
Welcome to the fifth and last installment of this year's March Talent Showcase! Last, but certainly not least, I introduce you all to Eve! She knits delightful little sweaters in all sorts of fun colours and designs! As a knitter myself, I always appreciate the work that goes into tiny knits and other fiber-related crafts!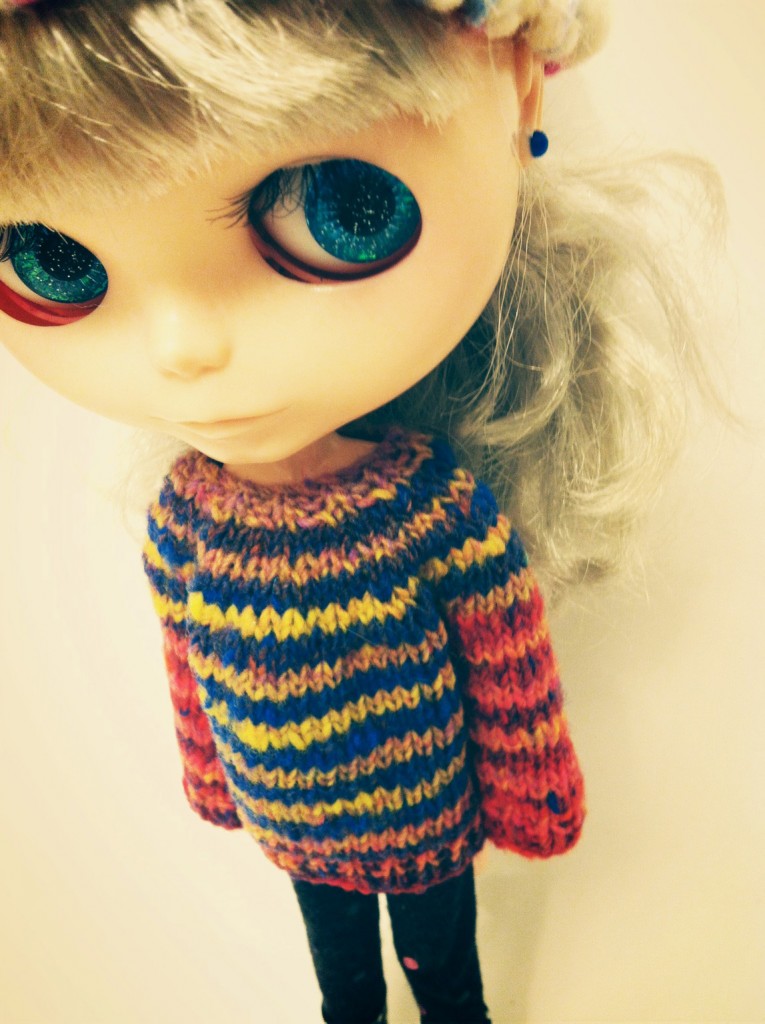 Hi Eve! What can you tell us about yourself?
I live in the city of Vancouver with 2 sneaky rabbits. I love all sorts of crafting and cute things. My main hobby is knitting which eventually lead me to knitting for my dolls.
How did you discover Blythe? Who's in your doll family?
I discovered Blythe only a few years back when I was into Lolita fashion and notice a few of the girls collected Blythe dolls. Girls who want to look like dolls must have pretty dolls too. So it was then that I got exposed to it which sparked my interest then eventually ventured into getting one myself. I only have 2 dolls in my family, Very Vicky & Kiss Me True. I decided that I was only going to have 2 dolls because it would be difficult to divide my attention if I had too many. Haha I hope I can keep it that way.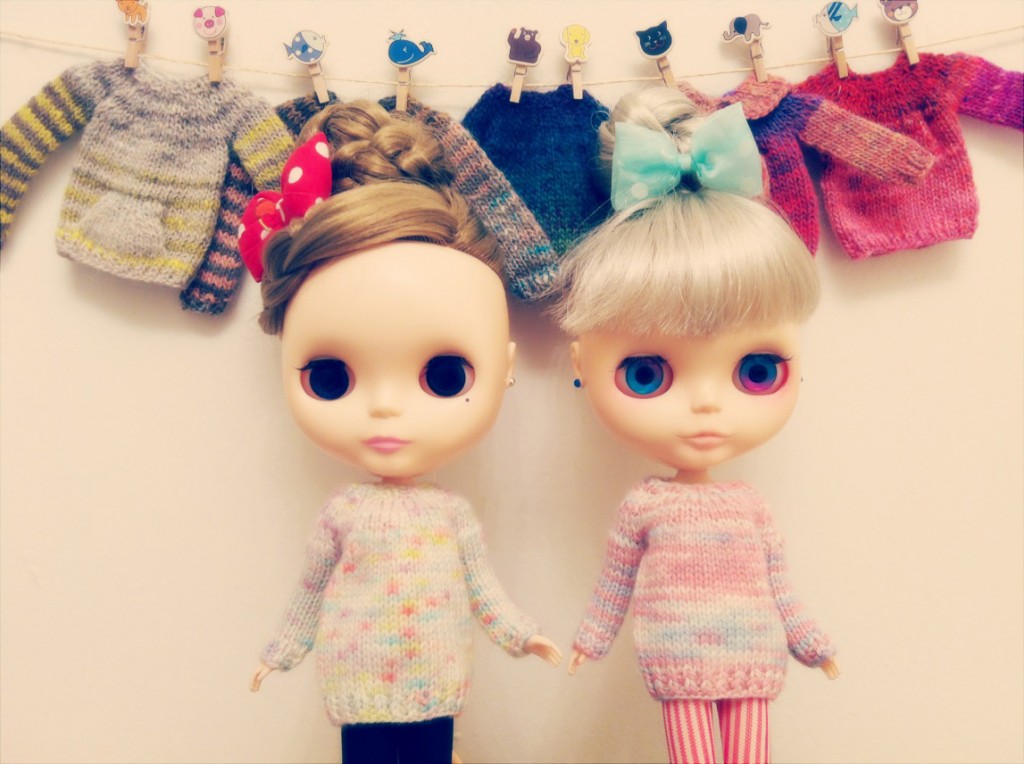 Tell us about where the name Quenne came from.
The name Quenne is actually just an online alias that I have been using for a a few years and I even have a domain name of the same too for daily things. I wanted something simple and easy enough to use for my doll shop, QuenneDoll. The dolls are my models and shopgirls, they run the show. 🙂 I am just the worker who makes their clothes to wear.
What made you decide to start knitting for Blythe?
I knew I wanted to make cloths for my Blythes from the start. I started out sewing a little, but I didn't have the patience or talent for it. I am always knitting anyways and decided why not give knitting for the dolls try. Knitting is relaxing for me and I enjoy small quick projects.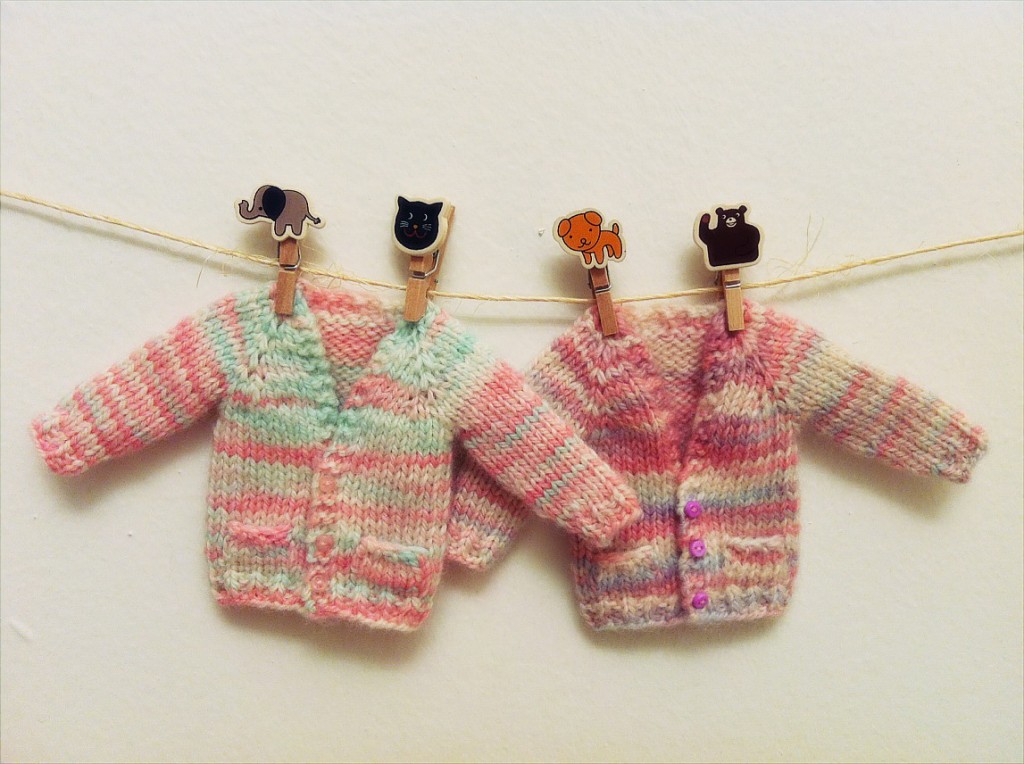 How did you feel when you made your very first sale? And when you got to see your work on someone else's doll?
I was happy that someone wanted an item that I had made. If made me feel more encouraged to make more and be able to share it with others.
What is your favourite part about running your own business?
I can just do what I want and change things up when I feel the need. There is no rules to follow except the ones I decide.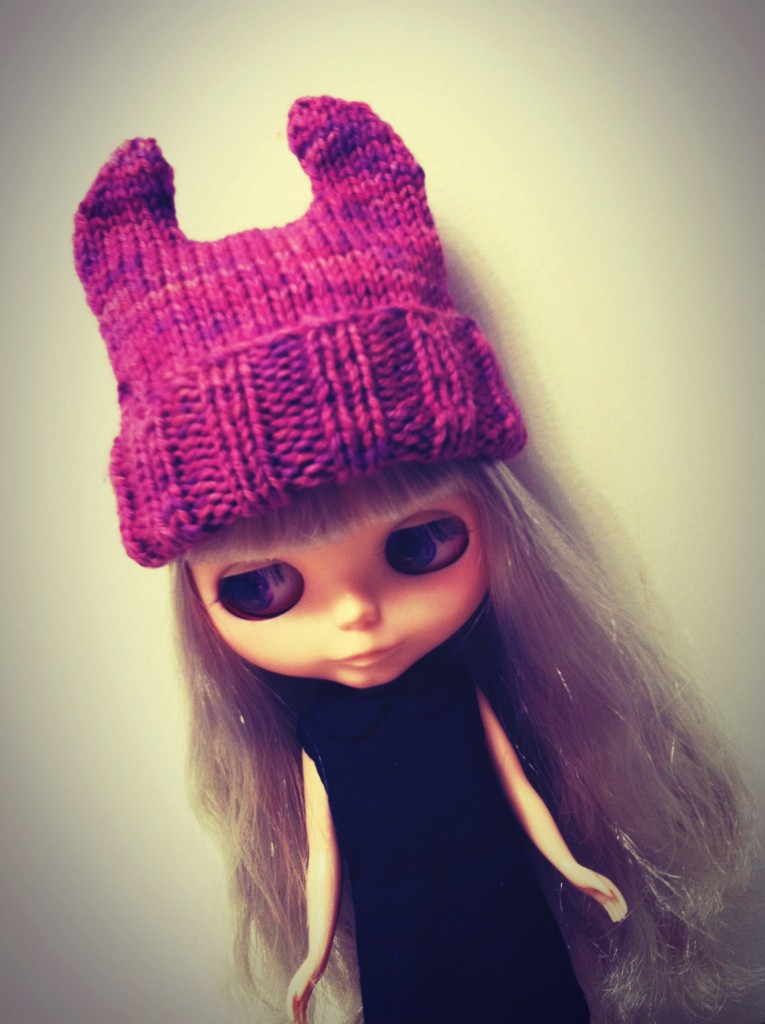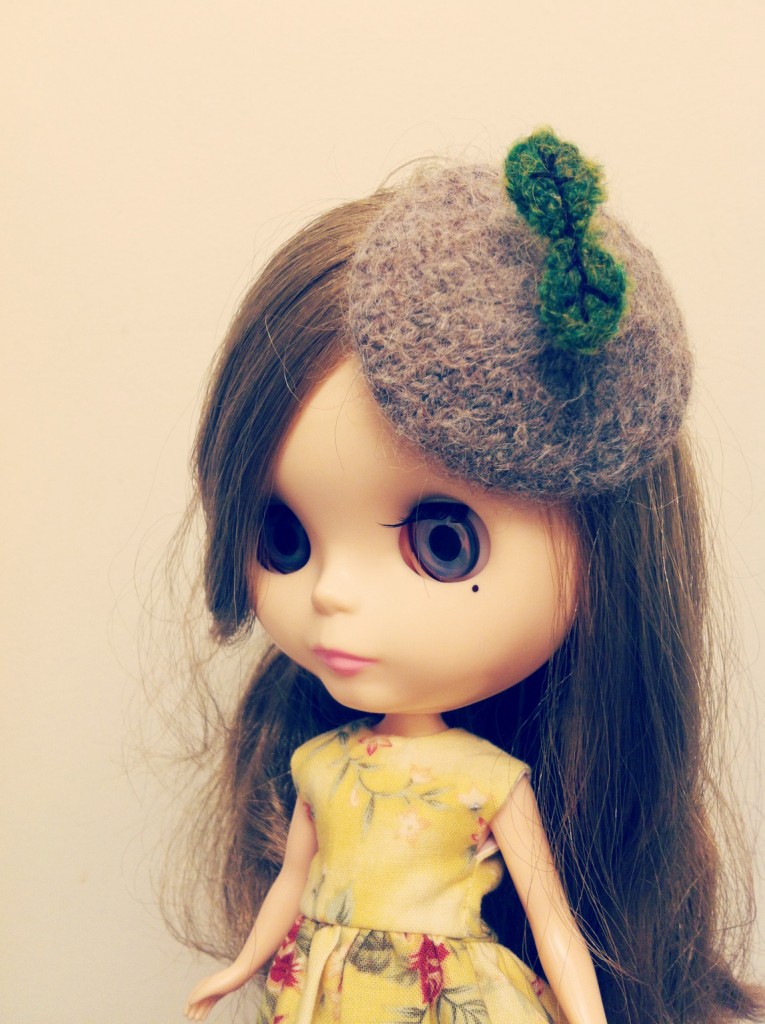 How has running a business changed the way you view the hobby of Blythe?
It has not change the way I view Blythe as a hobby at all, because I considering my knitting for Blythe as an extension of the hobby too.
If you had to give someone a quick blurb about what makes your work great and why they should buy from you, what would you say to them?
I hand make all my items with love and attention and make sure they are up to my own standards. I feel it's good enough for my own dolls, only then is it good enough to share with someone else's lovely doll. I try to make my items simple, cute and fun with lots of colors and I am always thinking up and trying new styles and ideas.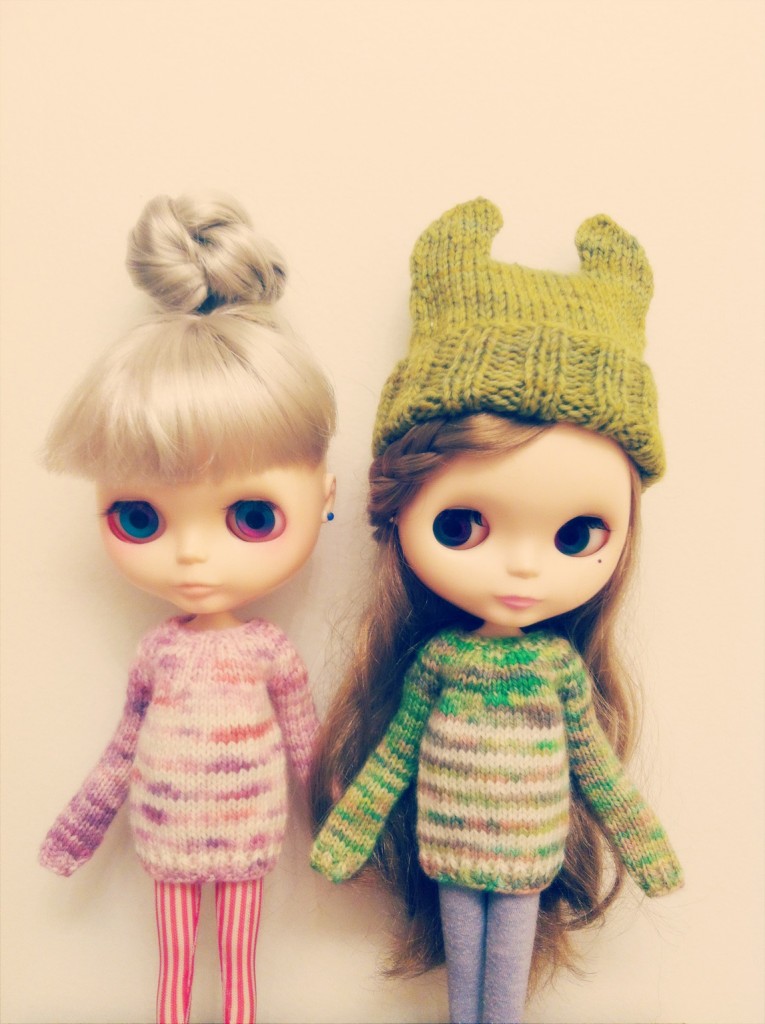 What's a tool that you use that's indispensable when it comes to your work? (Besides knitting needles!)
I would say my knitting note book, because I write down all my patterns, ideas and details in there.
What has been a challenge for you so far with running your own Etsy shop?
The only challenge has actually been getting the shop running and keep going with it.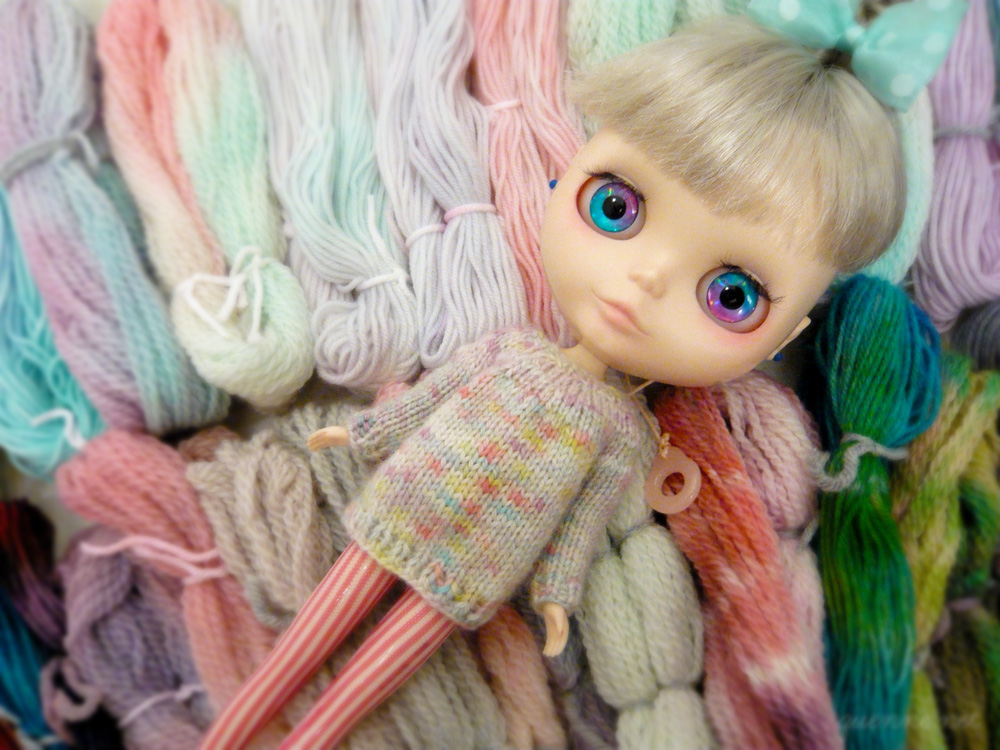 How has Blythe changed your life for the better?
Being able to see so many people with wonderful looking dolls and their beautiful creations. It has encourage me to be more creative and craft more then ever.
Thank you so much for doing this interview with me, Eve! What kind of advice would you give to someone who's new to the doll hobby?
Thank you for having me.  I think as with any hobby, take your time browse around, learn about it before jumping too quickly into it. So many cute dolls and goodies out there. And of course, just enjoy it.
You can find more about Eve on Flickr and her Etsy shop, QuenneDoll!
Custom Sweater Giveaway!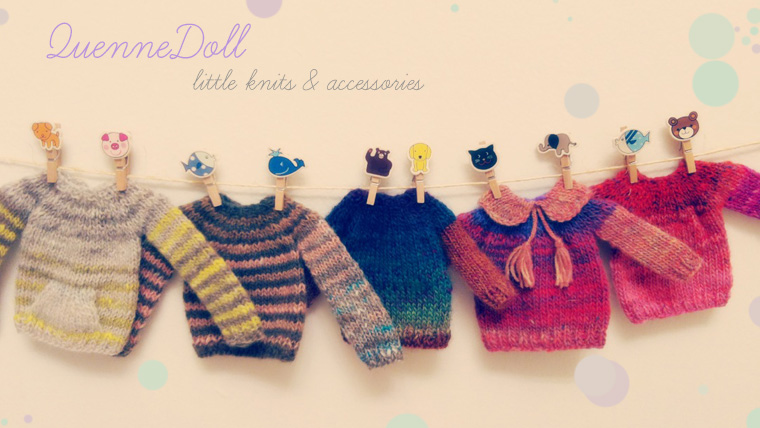 Eve has generously decided to giveaway a custom sweater from her wide range of designs! You can choose between short or long sleeves, collars, kangaroo pocket, etc.! The winner should have a lot of fun choosing their final design!
You can get up to ten (10) entries for this giveaway draw and you can enter until Saturday April 6th 2013 at 11:59pm Pacific. The draw will be held on Sunday April 7th 2013 and the winner will be announced on BlytheLife.com. Remember to use a valid email address for all comments. If you win, your email will be forwarded to Eve so she can get in contact with you regarding sending you the prize.
Please only use one email address per person, those using multiple email addresses for more entries will be disqualified.
Mandatory Entry: Comment below about the interview with Eve of QuenneDoll! This is worth 1 entry into the giveaway.
Bonus Entry #1: Tweet about the contest! Please retweet the following once per day from your public Twitter account! (If you look below, there is a box for you to include your Twitter username, if you do, I can easily verify your bonus entry!) Each tweet is 1 entry into the giveaway for a maximum of 2 entries into the giveaway. Please comment below to tell me that you've been tweeting (1 comment per tweet!)
Check out the @blythelifecom interview with Eve of QuenneDoll! #giveaway http://bit.ly/ZsDiws
Bonus Entry #2: Blog about the giveaway! Be sure to include some details about the contest and include links to BlytheLife.com, this interview/giveaway page and QuenneDoll Etsy shop! For 1 blog entry, this is worth 5 entries into the giveaway! You must comment below with the URL to your blog post.
Bonus Entry #3: Share this giveaway on Facebook! Include a link back to this interview page! For 1 Facebook share, this is worth 2 entries into the giveaway! You must comment below with the URL to your shared link.