Written on April 10, 2013 at 12:00 pm by Michelle
Filed under:
News
As I'm sure a lot of you are aware, Google Reader is retiring on July 1st 2013 (coincidentally, that's also BlytheLife's, and Canada's, birthday). There are a lot of fantastic alternatives for all your syndicated blog reading needs, I decided to focus on two of the more popular alternatives: BlogLovin' and Feedly.
BlogLovin'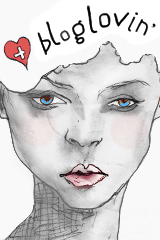 You can follow BlytheLife.com on BlogLovin', which tells you whenever the blogs you follow have a new post. You can also import all the blogs that you follow from Google Reader to BlogLovin' easily. You can also use BlogLovin' on your Apple or Android devices. I'm a fan of how the new blog posts appear, and getting a very non-obtrusive alert when new posts are available. It's very much like a social media site though, and it allows you to see how many subscribers the blogs that you 'claim' have, which is nice!
Feedly
Feedly is another alternative to Google Reader. I did try this one out and it's a lot like Bloglovin. Again, you can follow BlytheLife.com via Feedly, import all the blogs you follow via Google Reader to Feedly and you can also get the Feedly app for your Apple or Android devices. What is fantastic about Feedly is that it looks just like an email inbox, you can put blogs into neat folders and have a whole organization system going on. If you'd like to subscribe and follow BlytheLife via Feedly, just click the little magnifying glass and type in http://blythelife.com or BlytheLife.com and then add the blog to your Feedly to subscribe!