Written on April 12, 2013 at 12:00 pm by Michelle
Filed under:
News
It's been brought to my attention that on blogs, Flickr and Facebook, some members of our online Blythe community have been gathering information regarding poorly manufactured Blythe dolls. This includes Neo Blythe and Middie Blythe dolls that are new and old releases in poor condition – either with stock make-up, hair, clothing, etc. I sympathize with the fact that people are upset about poorly constructed dolls. Blythe dolls are not inexpensive items – they are expensive. At a minimum of ~$100-150USD per doll, they are not an inexpensive item. I myself have unboxed Blythes that have had problems with their stock make-up or hair. My own Simply Peppermint has severely lopsided blush, my Punkaholic People had a very poor haircut that resulted in me putting a hat on her all the time. This was before I knew that people were able to return the dolls – returning dolls to a company on an international basis was not something that I had considered.
People have posted about communicating with the CWC and Takara Tomy about the concerns they had regarding the quality control with Blythe. I'd like to remind everyone that CWC is the design company, they come up with the concepts, but Takara Tomy is the company that manufactures and produces the finished product. Therefore, complaints of quality (or lack thereof) should be directed towards the manufacturing company (Takara Tomy). I believe that it's important for Takara Tomy to know that the people who buy Blythe dolls and products are unhappy with the quality of what they are producing. As the consumer, we have a right to expect to receive a product that matches the promotional photos, and an expectation that the dolls do not arrive with irreparable damage. However, it is important for us (the general 'us') to write in a manner that can be easily understood.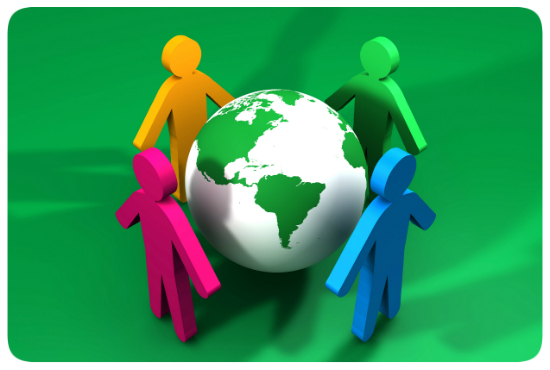 Image from sxc.hu user eduardtrag.
Consider in the event your friend is upset with you. Would you be more likely to hear about why she/he is upset if your friend is angrily ranting, or would you be more willing to listen if she/he explained, in a calm and collected manner with evidence to back that up? In order to strive for, and get, any change in the quality control methods in our favourite doll, people who are choosing to write to Takara Tomy need to write their letters in a way that gets their point across, and with evidence to back up their claims. Being calm and not emotionally charged is the best way to write a letter that gets the best possible response in a manner that doesn't result in insulting people – which would be rude. Use of profanity would not endure the customer service people to take complaints seriously.
As for returning dolls, I'd like to remind people that you would have much better luck with returning (and getting a new replacement) for a newer release. Given that older doll releases are no longer being produced, you'd be unlikely to be able to get a doll that was last produced many years ago. It would be reasonable to think that Takara Tomy would be able to find, for example, unblemished Jackie Ramone or University of Love dolls in their warehouses, but it would be unreasonable (and improbable) to expect that there would be Prima Dolly Amaryllis or Asian Butterfly dolls in boxes, hidden away on a dusty shelf waiting to replace one that had been poorly produced. It would be difficult to expect this of limited edition Blythes as well.
Things to consider include in writing in the letter that you may decide to write, I would recommend that people include the following information, if possible:
when (date) and where (either website or shop) the doll was purchased
identifying numbers on the shipping carton (if you have it) so the doll production information could be tracked
photograph(s) of what is wrong with the doll (as detailed as possible – use macro if possible)
what you are expecting to occur (e.g. doll to be replaced with a new one of the same type, if possible)
If you are writing with photographs or other evidence from other people, I would highly recommend seeking permission from those individuals prior to using those photos. Some people may not wish to be included in your communications. Identifying information about the doll (e.g. numbers on the shipping carton) can help Takara Tomy with checking their manufacturing information. For instance, numbers that are meaningless to us could correspond with date of production, who packaged the doll, factory workers who had put the doll together or production lot information.
For those who are going to write to Takara Tomy regarding the quality of their products, I would recommend that those individuals send these letters via official channels to send in letters regarding complaints, as the action of posting on personal Facebook profiles, blog sites or contacting via personal email addresses could and would be construed as harassment:
After all, you don't want to offend people. Whoever ends up reading your email is another human begin. For those that have been in a position of working in customer service before, we all know about those customers. The ones that end up being featured on Not Always Right, the ones that do not come off as reasonable nor rational – I doubt that any Blythe hobbyist would want to end up on there. Nor do we want Takara to decide that it isn't worth their time/effort to sell to international addressees outside of Japan or other parts of Asia.
Sometimes I think we need to take a step back and take a breath. We all love Blythe. That's the reason why we take photos, sew tiny dresses, collect dozens (upon dozens!) of small shoes. We love a big-headed doll with that sparkle in her eyes. She does come with flaws at times, but we should remember that those who made Blythe also love a big-headed doll and they are human, they are not flawless. Issues come up at times, and yes, quality control has been lacking at times. But we still love that doll, and we should show some respect to those who work on the dolls on the other side of the computer screen.