Written on April 29, 2013 at 12:00 pm by Michelle
Filed under:
Question of the Week
I find the fact that so many people have embraced making their Blythes unique to be a fascinating aspect of the hobby. There are a great number of dolls that Takara has produced and that the dolls have been customized pretty much since the BLs have been in production. Since the dolls have been produced, the molds being created had begun to become more and more easier to customize (recent releases that have been found to be glued not withstanding). Gone are the days where Blythes were soaked to peel up the scalp – now, for the most part, there's a few screws to remove, a spring to remove and ears to press to release the clips. As Blythes had gotten easier to customize, this made RBLs the sudden favourite for customizers to use.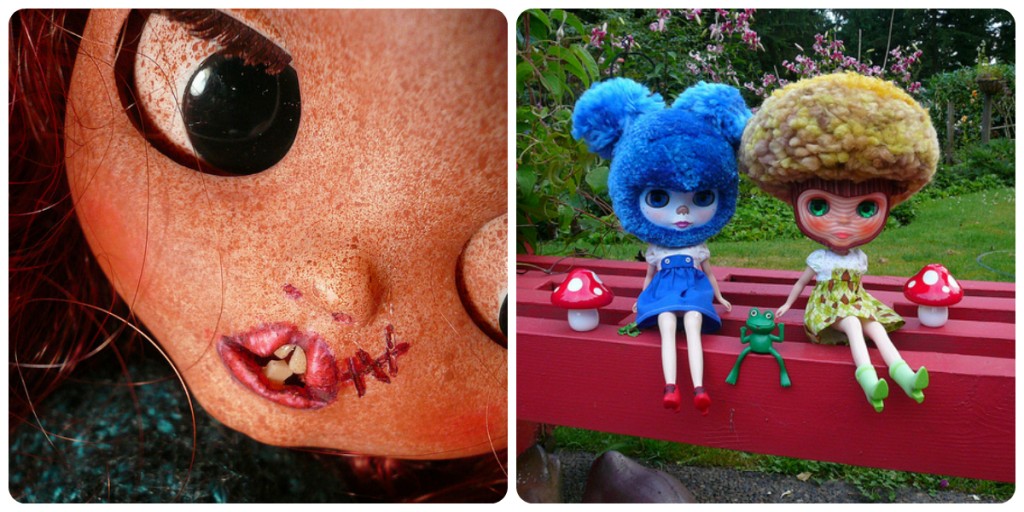 Photos by mydollies4.
While my first love in the world of Blythes are the stock Neos (and Kenners), I've become more and more enamored with the custom work that people do. I think that, for the most part, that customs cost more than I can afford right now, but that doesn't mean that I don't have my favourites when it comes to customizers in the Blythe community. I think that Blythe dolls can be made quite beautiful after the hands of an artist have gotten through with the doll. Me? I am not a customizer, I think the dolls would be happy with that fact. The most I do will change chips, gaze lift and add sleep eyes. I'm still debating on painting some eyelids of my dolls, maybe giving some girls some 'chapstick lips' instead of solid coloured lips that were likely stenciled on. I would like, one day, to have a dolly family with more customs… Not at this time, unless I stumble across a treasure trove of gold coins to exchange for dolls, but one day! I will have more custom Blythes.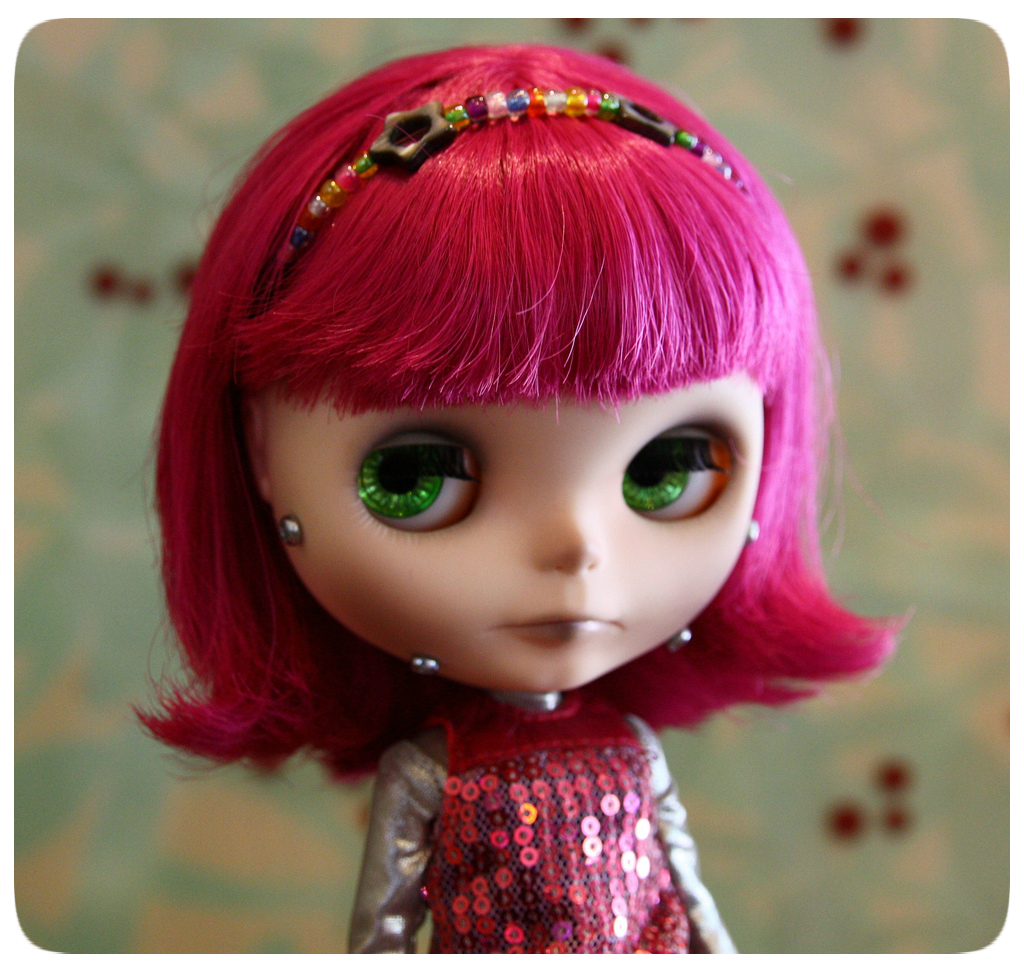 Photo by irulethegalaxy.
Do you prefer light customs or extreme customs?