Written on December 27, 2013 at 12:00 pm by Michelle
Filed under:
Article
with tags:
review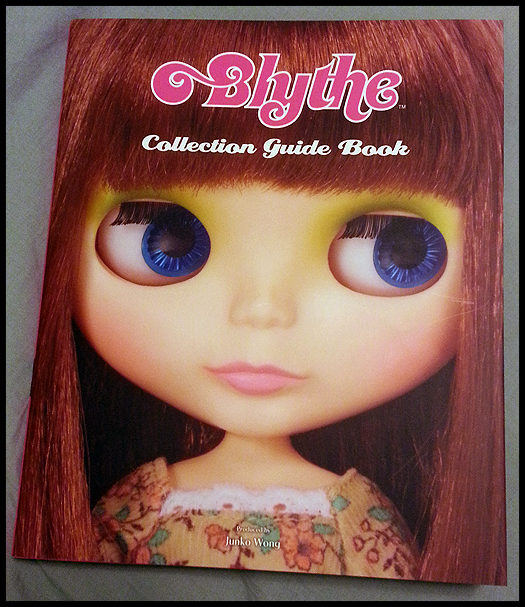 Produced By: Junko Wong
First Published: October 2011
Publisher: CWC Books
175 Pages
Blythe Collection Guide Book was published shortly after the 10th anniversary of Takara-produced Blythe dolls. The contents of the book goes through the differences in bodies (Licca, used for the BLs,  and the Excellence body, still used today), the order of changing eyes, proper copyright information, differences in face molds, special features and then it carries into the most important (in my opinion) part of the book: the guide.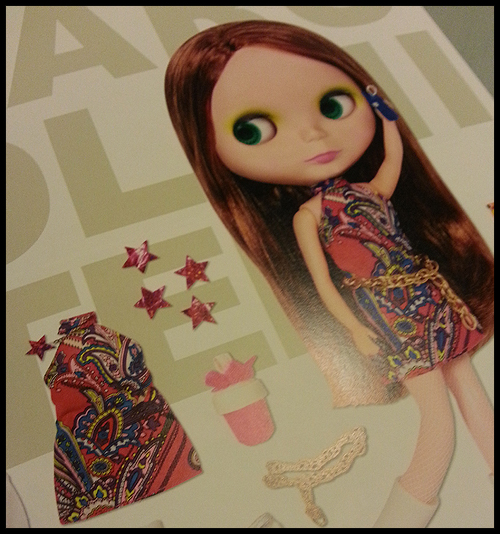 The book starts at the very beginning of the CWC and Takara produced dolls – with Parco. All of the content is in Japanese, so I really can't tell you what anything says for the most part – but I am familiar with some of the words so I can tell you that Parco was released in June of 2001 and originally cost 10,290 ¥ (which, converted, is $98.05 USD today). Each doll is featured with in the stock and with the stock items laid out so you can see each individual item. In the case of the later-produced dolls with special features (e.g. eye chips or eyelashes), those are also photographed. (I noted some earlier dolls, such as Margaret Meets Ladybug, does not have all of her special features photographed for her section.)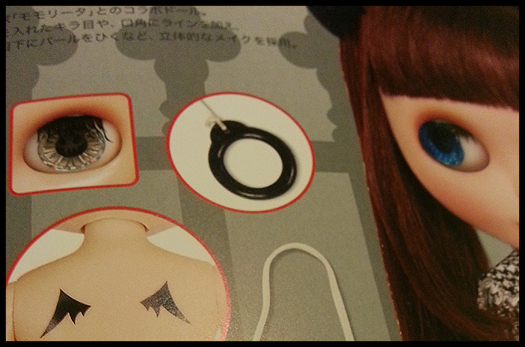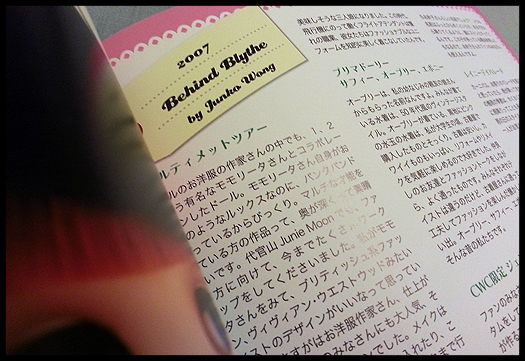 At the end of each chapter, there is a "Behind Blythe by Junko Wong" feature for each year. As it is all in Japanese, I'm unable to share with you some gems from her, but I really wish that I could! Anniversary dolls tend to get a full page (or two!) to themselves while dolls that were released together (like some of the Prima Dolly trios or Simply sisters) share a page as their stock and special feature tend to be limited.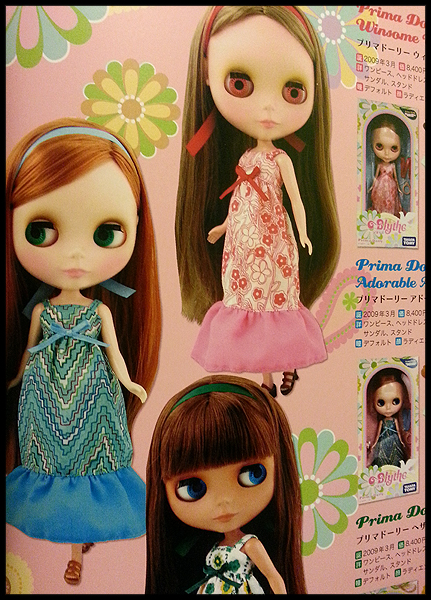 The Neo guide ends off with B² HOLic (released October 2011). The Neo guide is then followed with a spread of design illustrations of neo dolls (the individual doll pages do not feature the promotional illustrations). Petites are discussed next. Like the Neos, information about their construction and specifications are mentioned prior to going through the dolls. The first one was produced in June of 2002. Middies are not left out in this guide as there is some information regarding their specifications as well (the eye movement, head tilting) and then there is Macaron Q-Tea Party, who graced us with her presence in October 2010. The last Middie featured is Suzi Hysteric (from November 2011).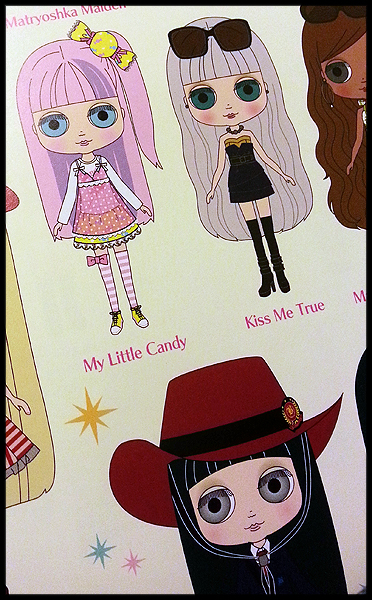 If you can read Japanese, you're in luck because there is a Q&A section with Junko Wong on page 166, followed by some more information about Blythe. The best that I can tell is that it briefly goes over Kenners, Neos, Petites, Middies, Licca and Excellence bodies, the eyes, special charms and also knee positioning (three clicks). Reading on (if you can), there is more regarding chips, lip shapes, special lashes, stands and so much more.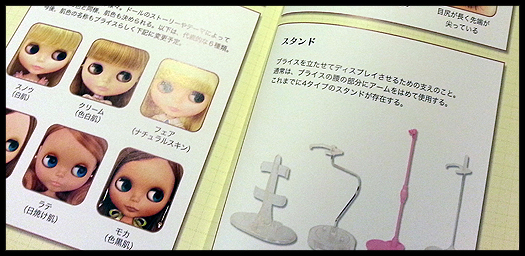 The last part, before the Afterword and copyright information, there is a short section on Blythe events that have happened with some gorgeous posters from those events.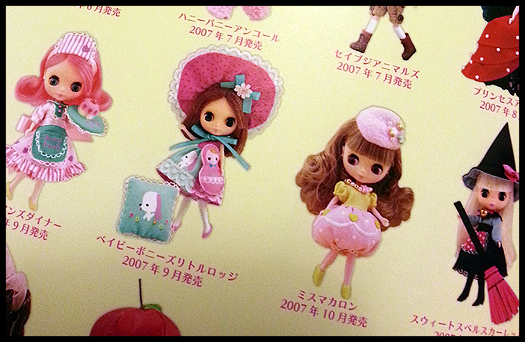 Overall, I really enjoyed 'reading' through the Blythe Collection Guide Book. It is quite informative, even if you cannot read Japanese because a lot of the content is in pictorial format. As a reference for stock items, it is fantastic. It's a lot easier than actually trying to remember who came with what colour shoes. I love that they decided to highlight all of the special features that the dolls came with. I do wish that it had been published in English as well, so that English-speaking collectors could enjoy the book fully. But since I'm primarily using it as a stock reference, I don't mind it (that much). I do hope that CWC Books decides to produce a follow-up volume at a later date.
I had purchased my copy direct from Junie Moon's online shop when it was available. At the time of writing, I do not see it available there. You can find used copies available on eBay. The Blythe Collection Guide Book originally retailed for 3000¥ (approximately $28.60 USD today).
If you're interested in having your product(s) reviewed, please read more about that on How to Get Featured.
This product review is of my own opinion. I was not monetarily compensated to do this review. All opinions are my own. I was not gifted this item to review.