Written on January 6, 2014 at 12:00 pm by Michelle
Filed under:
Question of the Week
Since Flickr announced (and rudely made some) changes to their website in 2013, the photography community as a whole was in an uproar. What was the point of paying for Pro? What do you mean that there would be ads on Flickr? And free accounts really get that much space? When they made the announcement, I did some research into alternative options to Flickr – noteably Ipernity.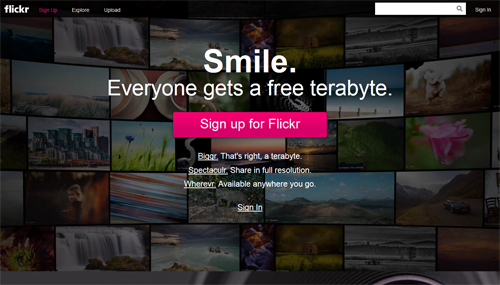 Quite a few members of the Blythe/doll community that was on Flickr had moved to Ipernity, but I noticed that many people did move back or just uploaded to both websites instead of just the one (Ipernity). Flickr still has many active Blythe groups, and many new doll photo uploads every day. Sometimes it slows down with the number of new uploads, but with all the integration between platforms and the increased use of smartphones, Flickr uploads still occur on a regular basis. For me, I can't recall the last time I uploaded a photo taken with my camera – but I do upload photos with my phone (via Instagram or the Flickr app itself) frequently. As much as I think the Flickr website is still bad compared to the previous one, I've gotten used to the layout and the navigation. On the flip side, I still think the updated Flickr app (for Android) is still quite an improvement. Plus, with the changes, I now have better access to the Groups I follow and easier to comment, but I still wish there was a way to properly 'reply' to people.
Have you successfully migrated away from Flickr?