Written on January 21, 2015 at 12:00 pm by Michelle
Filed under:
Article
Part of what I need to do to finish school includes working a lot of hours in the hospital (practical experience = awesome!), but it also includes temporarily relocating for those practical hours. This means that I'm not with my many dolls and my entire dolly shoe and clothing collection (when I call it a collection, it just sounds better than my hoarder's stash). So what and whom did I bring along with me? Let's take a look!
I'm sure nobody will be surprised by my doll choices: Eden Mouse and Primrose.
Eden and Primrose are both wearing Kult of Kulta, vintage squishy
Barbie boots, and travel in Sew Pixie carry bags.

These are the shoes I decided to bring along. Many pink selections for Miss Eden Mouse, and some neutral selections for Princess Prim that go well with pretty much anything.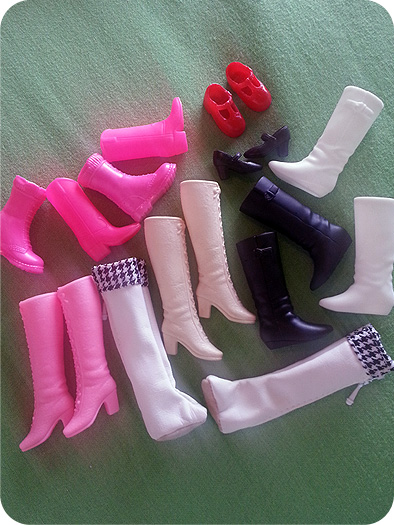 For dresses, I have a small but fantastic selection: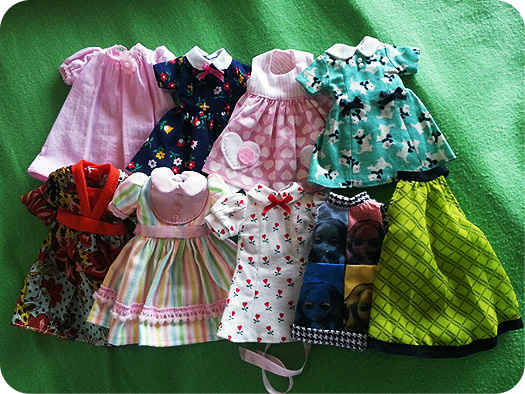 For separates, I don't actually have that many (at least not compared to dresses), so the selection options were somewhat limited: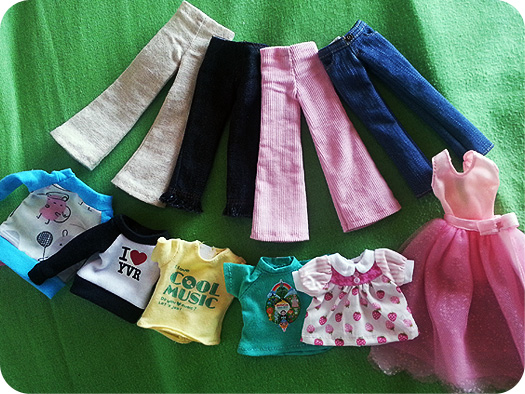 I do get to go home quite frequently, so I will have many opportunities to switch it up and maybe change out clothes and shoes, or even swap out dolls if I feel the need for a change.