Written on February 22, 2016 at 12:00 pm by Michelle
Filed under:
Question of the Week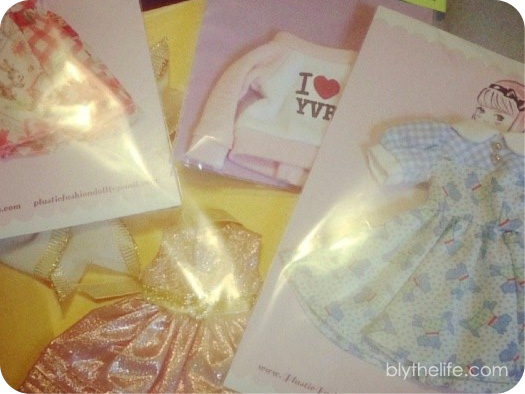 Dolly mail is exciting. Blythe-sized shoes or clothes arriving in fun coloured packages, checking and rechecking the tracking number on an incoming doll. I currently have a few things incoming, after many months of not buying dolly things online – there's a couple dresses coming my way, along with pairs of pants, capris, and shorts. Having new doll clothes is always fun, and since there's been a bit of a 'dry spell' when it comes to my dolly spending, having it rain is fun. Even if I have to buy all the items coming my way, it is still fun to get things in the mail!
Do you have any incoming dolly mail?