Written on February 13, 2017 at 12:30 pm by Michelle
Filed under:
Question of the Week
I finally got myself to the post office last week to pick up my packages. I had a few packages of tea (it's not an addiction, I swear! I can stop at any time) and my new doll. Last week I gave some hints: older release, blonde, and stock.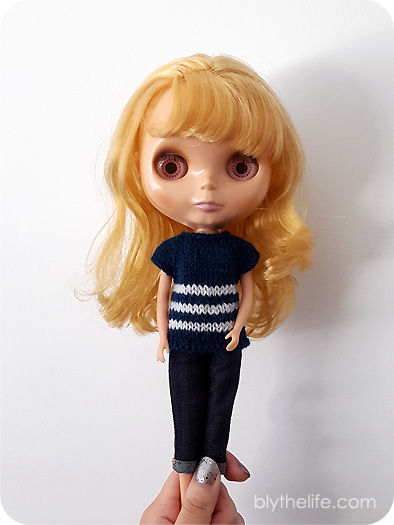 I bought myself a Sunday Best (BL). She's pretty much a delight and I love her. I've wanted a Sunday Best for a really long time – since way back when Flickr was the place to be with the Blythe photos and I followed people who participated in 365 and used their Sunday Best as their 365 girl.
She has no name yet. I'm feeling a bit bad that she doesn't have a name just yet or that a name just hasn't come to me… But it will with time. I hope. I don't want to be referring to her just as "Sunday Best" forever.
Do you have any dolls that are nameless or remained nameless for a really long time? What did you finally name her?
Sunday Best's wearing: top/made by me, capris/puppy52.