Written on July 10, 2013 at 12:00 pm by Michelle
Filed under:
Article
with tags:
Hong Kong
Shopping for dolls in Hong Kong is very, very different than shopping online. When I'm usually shopping for dolls, I can do it from the comforts of my own home where I could be sipping tea while hitting the tempting Buy It Now button and waiting for a shipping notice. I'm sure this is a very familiar setting for most of us when we're purchasing dolls. It's either that or waiting for a private message from a seller to let us know that "Yes, that doll is still available". But buying dolls in person is an interesting experience!
My first Blythe (Sophie) was bought in person, but she was bought in British Columbia at a small, now-defunct store that had a small number of Blythes. My latest doll (Monique Magnifique, still lacking a 'real' name) was also bought in person, but in Hong Kong.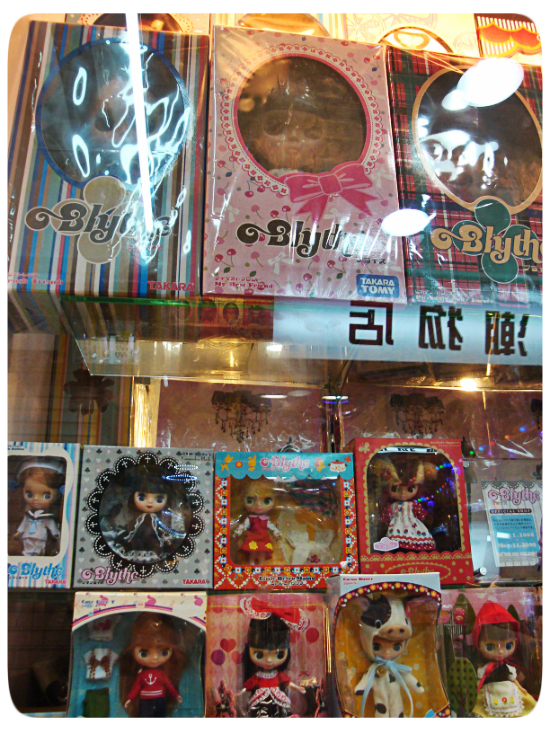 There are a few shopping centres that I will mention here that you can go to in Hong Kong to look for dolls. Some of these have multiple Blythe/doll shops, and some aren't well labelled, so if you're shopping, you just need to look for the tell-tale signs of dolls. All shopping centres in Hong Kong are multi-floored, so be sure to check out all the floors and the side hallways as they're not always well-labeled. I wish I'd gotten more photos (or better photos!) of the shop displays, but they were very strict (and upset) over having cameras out and I got yelled at (twice).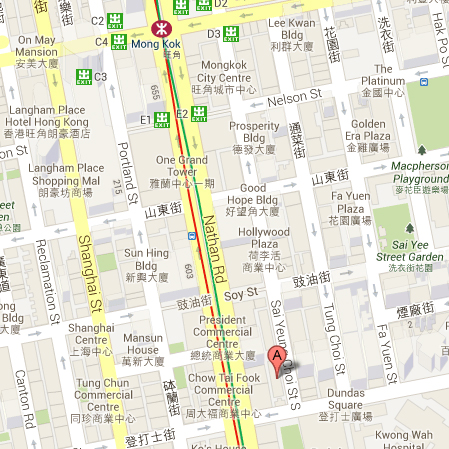 CTMA Centre
1N Sai Yeung Choi Street South, Mongkok, Kowloon, Hong Kong – noted by the "A" on the map.

Ginza Plaza
2A Sai Yeung Choi Street South, Mongkok, Kowloon, Hong Kong.
Sino Center
582-592 Nathan Road, Mongkok, Kowloon, Hong Kong
All of these shopping centres are easily accessible from Mongkok Station (oval red icon on the map). There is also fantastic shopping in the Mongkok area for human-sized goods!
One thing to note about these shops is that most do not have what I consider to be "normal" business hours (e.g. 9am-5pm). Many of them opened at around 5-6pm and would stay open until 10pm or so. If you are looking for dolls, I would recommend making two trips – one to go to all of the stores and get a feel for what is available and pricing, and then the second trip to do the actual shopping and perhaps some price negotiation.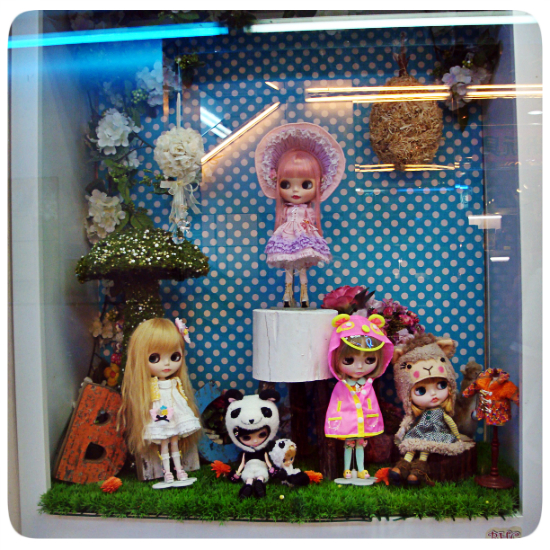 Not all shops will have clearly marked pricing. Many of them also had dolls behind glass displays or up on shelves – so feel free to ask if they have a specific doll if you're looking for on. I was initially looking for University of Love and some of the shops had to pull her off a shelf for me to look at before I hemmed and hawed over the pricing. It's hard to negotiate with sellers about pricing because Blythe has such a high suggested retail price, but it can be done. It helps if you know the language (Cantonese) for negotiating though! It is easier to negotiate if you are buying multiples (e.g. more than one doll) or a lot of items in general.
Many of the shops that carry Blythe dolls also carry clothing and shoes. Some are familiar brands (e.g. Sugar Mag, Azone) while others are created for those shops. I found that, in general, prices of clothing and shoes was on par with pricing found online (via forums, eBay, Etsy) so I didn't actually purchase many pieces. My big purchase was Monique Magnifique, although I may have eyed the Ambrosial that was on the shelf next to her quite a bit as well! Next time I go to Hong Kong, I'll definitely have a better game plan (and more spending money!).
Summary of my shopping tips:
Go check out the doll shops at least twice. Once to scope out what dolls are on hand (and pricing!) and the second to actually purchase a doll (or five).
Be sure to walk through the shopping centre completely, even the littlest stores in the corners will have Blythes or Blythe clothing for sale!
Price negotiation is difficult to do – it is easier if you are buying a lot of dolls or items from the shop. They're more likely to give you a discount of some kind, but don't expect to save on hundreds of dollars.
If you don't see something that you're looking for, ask! Most of the shops are small and they only put out a portion of their products out.