Written on October 3, 2010 at 12:00 pm by Michelle
Filed under:
Giveaway
with tags:
giveaway winner
,
Hannah and Gloria

I had a fantastic time interview Holly & Cathy of Hannah and Gloria Present: Crafts for all Occasions! They make cute clothes, useful and stylish dolly carriers and you should definitely check out their shop over at Etsy. And they offered to do a giveaway of a cute blue-and-pink dolly carrier and I'm sure you're all wondering who won, and the winner is…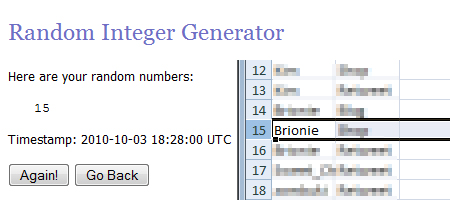 Congratulations to Brionie! Your email will be sent to Holly so she can arrange for your prize to be sent to you!
For those that did not win the dolly carrier, you can check out other things that Holly and Cathy have made (and get your own dolly carrier!) at their Etsy shop!