Written on February 23, 2011 at 12:00 pm by Michelle
Filed under:
Article
with tags:
blythe on a budget
Programs that people like to use to make their lives easier can be expensive. Off the top of my head, I know that I use some programs that most others would consider to be expensive (eg. Adobe Photoshop, Microsoft Office) but there's a lot of programs that are available for free that are not pirated.
This post is not a jab towards those who used paid-for programs. I myself absolutely love Adobe Photoshop and I love my Microsoft programs but it's always good to be aware of free alternatives out there. Computer programs can be expensive and why would you want to spend money on programs when you could be buying new dolls…?
Please note that BlytheLife.com does not take responsibility for anything that may occur to your computer after downloading the programs – please ensure that the program(s) are compatible with your computer and you should always run regular virus-checks on your computer.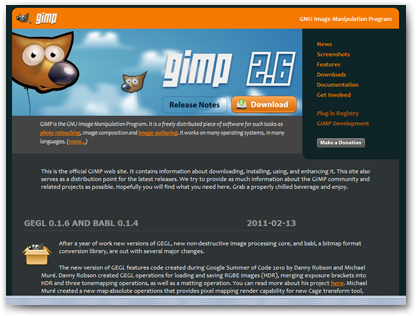 GIMP – alternative to Photoshop
For photo editing needs, I prefer to use Adobe Photoshop and I try to keep up with the updates between versions. I know that this is a very expensive program. A completely free option is GIMP, which is a decent stand-in for Photoshop. GIMP stands for The GNU Image Manipulation Program and while it is a huge program with a lot of capabilities, many people write tutorials geared towards Adobe Photoshop, so it shouldn't come to a shock to you if you cannot use the tutorials directly (some wording changes between programs and the menus are set up differently).
GIMP can run on some UNIX computers, Microsoft Windows (up to Vista) and Mac OS X. There are other system requirements that you will need to read about on the GIMP website prior to downloading.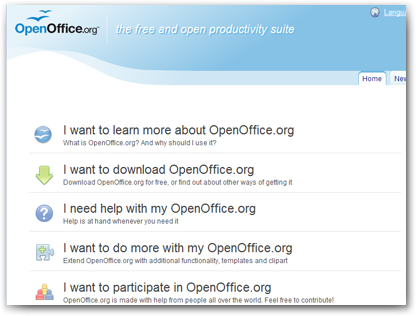 Calc – alternative to Excel
Instead of using Microsoft Excel for keeping track of all that dolly spending (because we really should be keeping track of expenses – plus it's a great way to know how much you paid for something if you're considering selling the item), you can use the Open Office equivalent, Calc. There are some differences between the two programs, including how the formulas are entered but you can find help online to figure out how to get used to these changes. It's a good alternative for those not wanting to spend money on Microsoft Office.
Open Office (all of their Microsoft Office equivalent programs) can work on Microsoft Office (from Windows 2000 to Windows 7), Solaris, Linux, Mac OS X. There are some other system requirements that you will need to read on the Open Office website before you download.
Free anti-virus programs
There are many anti-virus programs out there and many of them are popular (and required paid subscriptions for active coverage). With so many choices, it can be difficult to figure out what's the right fit for your computer. And with that in mind, it's always a good idea to read testimonials online and see what others think about it. Some paid-for anti-virus programs can be fairly inexpensive (~$20 for a few years worth of subscription), so it really falls down to what you need in a program. Some programs are a fantastic deal for their price, especially if you can find them when they're on sale. A paid-for program that often comes up for sale is Kaspersky.
It's always a great idea to keep your anti-virus program active, people are always coming up with new ways to attack others and steal their information. As Blythe hobbyists, I know a fair number of us do transactions online (for buying new dolls or doll clothes or even supplies for customizing or crafting new things). So with that in mind, and I know that many people want to spend their money on things they love (like Blythe!) instead of expensive computer programs. Many companies that produce free anti-virus programs do so for personal use only.