Written on May 24, 2013 at 12:00 pm by Michelle
Filed under:
News
I recently received an email that said this from someone who asked that her name not be included, when I asked if I could blog the answer:
I really like your website. Do you have a button that I can use to link to it? I'd like to help support this site!
And the answer is: yes, yes I have a button. I have many buttons, actually. My favourite is still one of the ones I made ages ago as it features Prim, my messy-haired girl: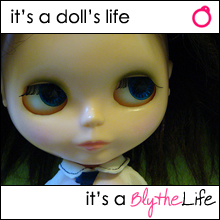 I made quite a few new buttons lately. They can all be used to link back to BlytheLife from your blog or website: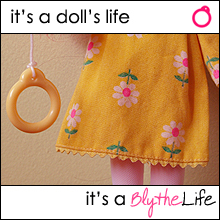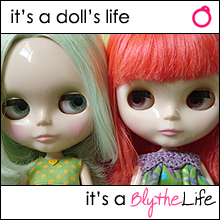 In addition, I also accept guest posts (articles, tutorials), freebies to share on this website and I welcome suggestions. And if you're interested in being interviewed/featured here on BlytheLife, I also love to interview people!