Written on June 24, 2013 at 12:00 pm by Michelle
Filed under:
Question of the Week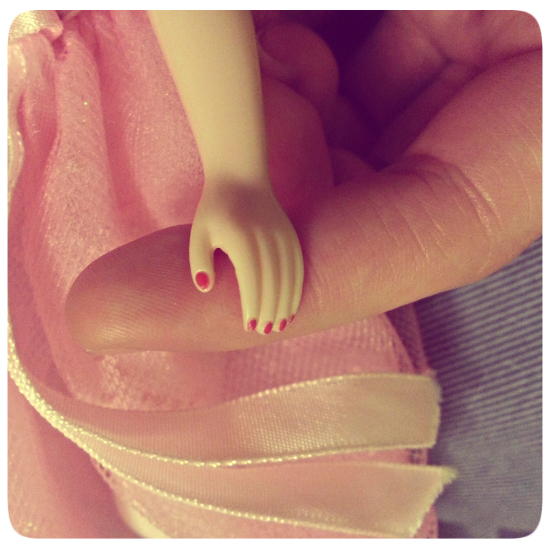 I see the word "bonding" used a lot when it comes to Blythe. People say that they haven't bonded with a new doll that has arrived, or they're unable to bond with a stock doll but they can bond with a customized Blythe. To me, bonding means that people become attached to a doll, or have grown to like (or love) a particular Blythe. I can understand why some people don't bond with stock dolls – they have big shiny foreheads, they can look a little vacant at times. I like doing minor changes to my dolls – eye chip changes, gaze lifting. But some dolls are perfect (to me) as completely stock (Margaret Meets Ladybug, I mean you!). But I "bond" easily with stock dolls, compared to other people. I think there's a pretty even split in the community – where probably about half of people enjoy customs whereas the other half love their stock dolls. Whatever bonding means to me, I think it's always a great thing to love the dolls that you have. They're not inexpensive dolls, it's important to love what you spend your money on.
What does "bonding" mean to you?