Written on July 26, 2013 at 12:00 pm by Michelle
Filed under:
Article
with tags:
review

Huset is Swedish for 'house', which is a very appropriate name for one of Ikea's newest products: a set of doll furniture. I was particularly interested when this article made its rounds throughout the Blythe community. I was interested until I read that it would be 1:15 scale. For those that aren't aware, Blythe (and Barbie) are 1:6 scale, or play-scale. A lot of dollhouse enthusiasts actually collect in 1:12 scale or smaller. 1:15 is an odd scale for Ikea to choose to use, and it would be much too small for Blythe to use. Turns out, Ikea is horrible at math.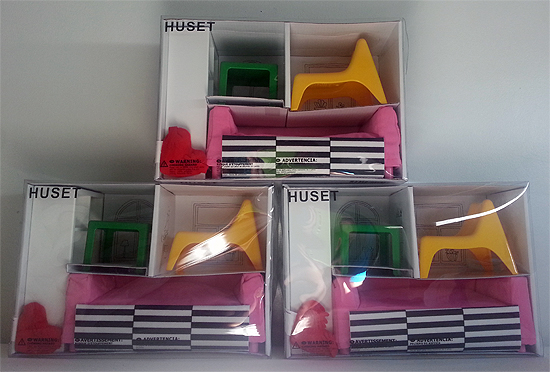 In HUSET, you get the following pieces: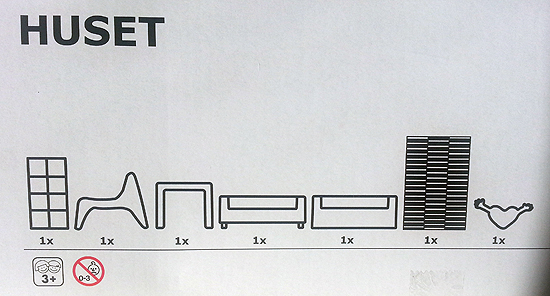 And no, that is not two couches – the one with the little legs is the couch, the other is the slipcover.
Additionally, you get all these fantastic punch-outs that can be easily removed from the packaging. You could colour them in, leave them as-is, decorate your house or your doll's house with them. They're really quite cute. Given that the set was created with children in mind, I think the colouring aspect was a fantastic decision by Ikea.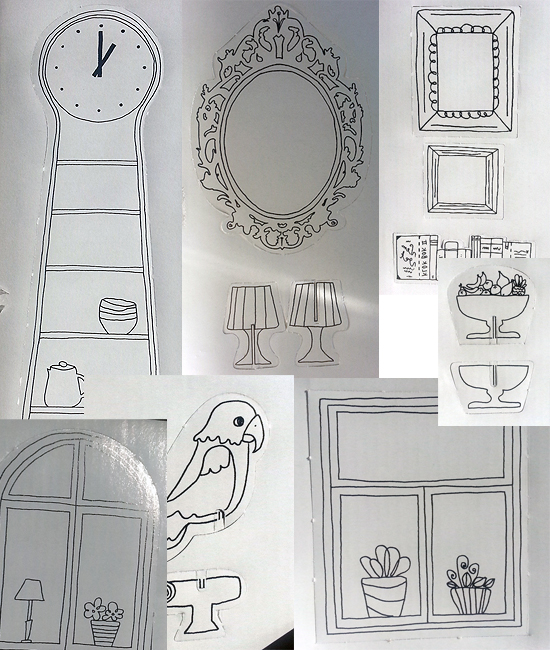 My favourites of the punch-out pieces would have to be the mirror and the picture frames. The bird (parrot?) is quite cute too!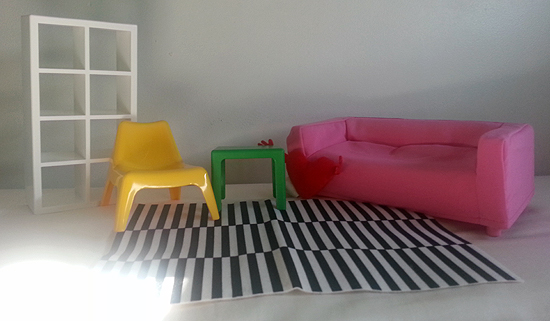 Oddly enough, if you do a little bit of math between the sizes of the toys and the sizes of the actual Ikea items, you learn that it isn't 1:15 scale. It also isn't 1:6 scale, which would be ideal for Blythe and other similarly-sized dolls. Ikea has decided to use an approximate 1:8 scale for their furniture. The pieces are considerably large for traditional dollhouse enthusiasts, but luckily big enough that Blythe can use it without looking odd as you can see in the next few photos…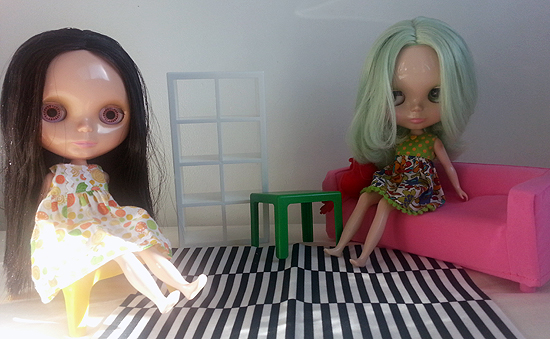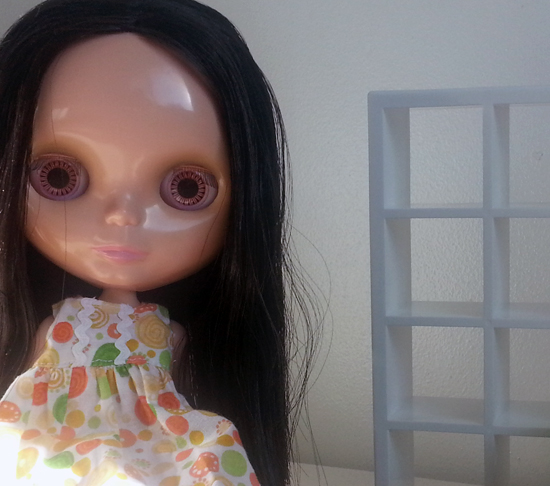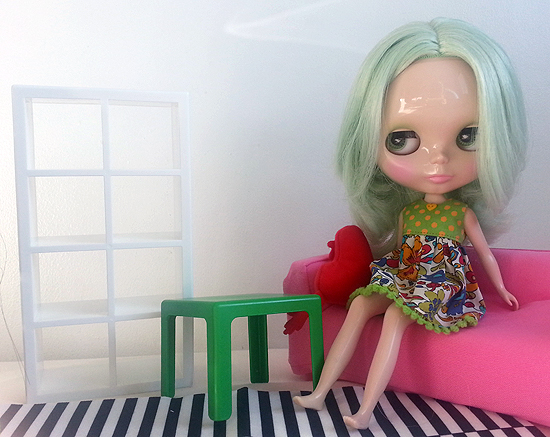 Here are the pieces in individual photos, plus I included the names of the 'real' (1:1) Ikea products, in case you're interested! The day I was at Ikea I saw the black LACK table for $9.99 – cheaper than the HUSET set and already assembled.
Mini-EXPEDIT in white. It's very well made and sturdy (all one piece of plastic). Finally a place for all of my dolls' toys! To me, it was worth buying two sets just so I could have a pair of these shelves. Plus a pair of the lovely yellow item next…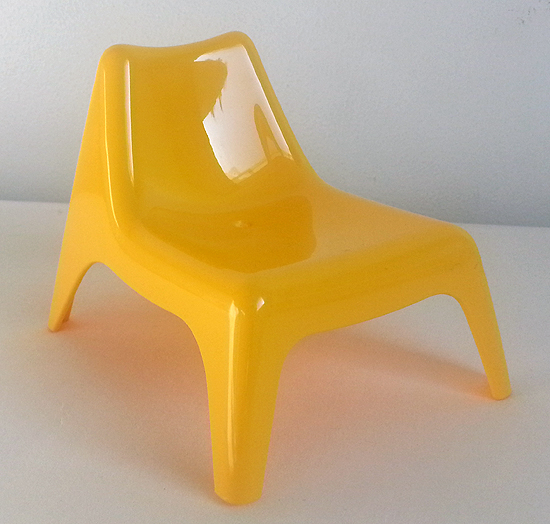 There's the PS VÅGÖ, which you can get in yellow for humans. I like it, but Belarus kept trying to slide forward. I may make a cushion for this one to make the Blythes sit easier on it.
The LACK side table, which does not come in green for humans according to the Canadian Ikea website! It's a shame, I know. But you can get it in a few colours that may suit your home better than an emerald green.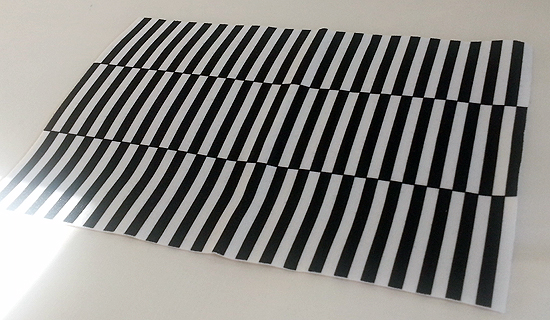 The STOCKHOLM rug, which can be yours in bigger sizing for a cool $250 CAD. I'll stick to my Blythe-sized one, thanks!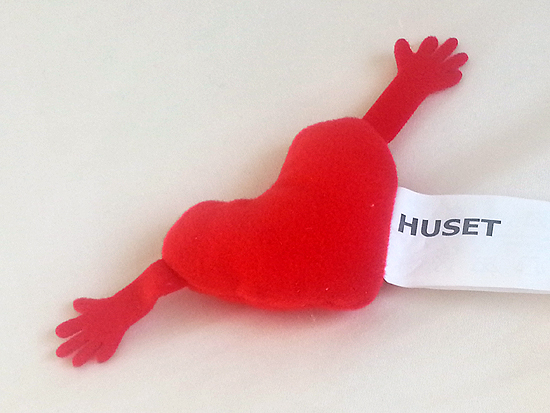 The FAMNIG HJÄRTA is tagged HUSET, but I recognize it! I would definitely recommend removing the tag if you want to use it in photos with your dolls. It's very long (I didn't measure it, but it's probably over 10cm / 4″ long!).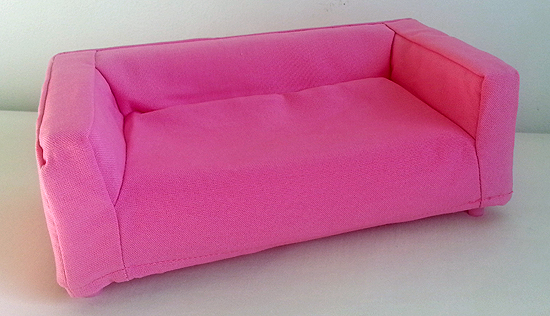 Lastly, we have the KLIPPAN, which comes with its matching slipcover. I love it. I don't think I'd ever have a pink couch for me in real life, but it's quite nicely built. It's sturdy, and the slipcover can come off if you need it wash it or something. It's held onto the plastic base with thin velcro on the underside. If you're sewing-inclined, you could definitely use the pink slipcover as a template to make your own… hint hint. It looks more like the KLIPPAN couches on the website when the slipcover is off, in my opinion.
I'm of the opinion that this is a great purchase. And if the photos of cartfuls of the HUSET are anything to go by, a fair number of you think it's a great idea too! The set comes with a good number of pieces, in bright colours and they seem pretty sturdy! They'd have to be though, considering that they are (first and foremost) marketed towards a much younger audience than the average Blythe collector.
HUSET can be found at Ikea in the children's/toys department and it retails at $12.99CAD in Canada or $12.99USD in the United States. Officially, I believe this set is supposed to be released in August – so if you can't find it at your nearest Ikea now, you can wait a week and see if shows up!
If you're interested in having your product(s) reviewed, please read more about that on How to Get Featured.
This product review is of my own opinion. I was not monetarily compensated to do this review. All opinions are my own. I was not gifted this item to review.