Written on October 30, 2015 at 12:00 pm by Michelle
Filed under:
Article
with tags:
review

It may have taken Ikea a couple years, but they finally released the next in the HUSET series. Yes, it may be a little confusing that they use the exact same product name but it goes with their general product naming scheme. Huset is Swedish for 'house', which still makes it an appropriate name. For the second in Ikea's HUSET series, popular children bedroom pieces were shrunk down.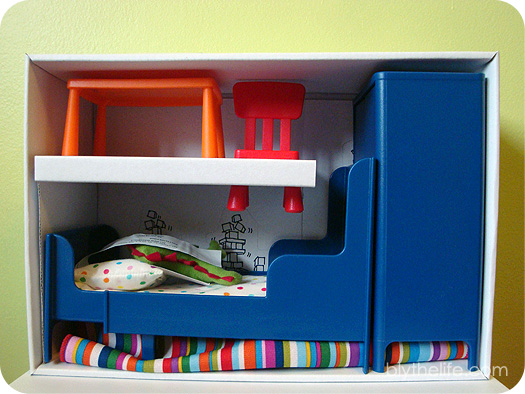 HUSET comes with the following: 1 chair, 1 table, 1 bed, 1 wardrobe, 1 blanket, 1 pillow, 1 mat, 1 rug, and 1 plush toy. Excited? Me too!
Like the original HUSET, the bedroom HUSET comes with fun cardboard punch outs in the packaging that you can colour in and use. Or not, depending on what you're into.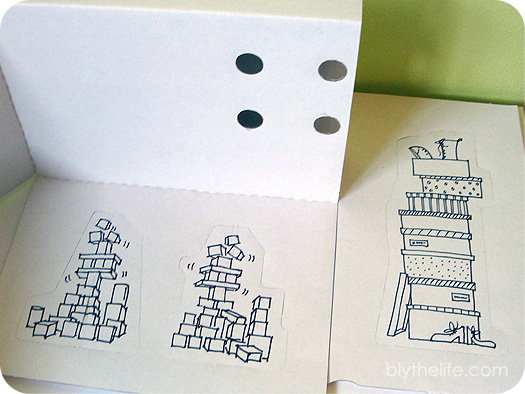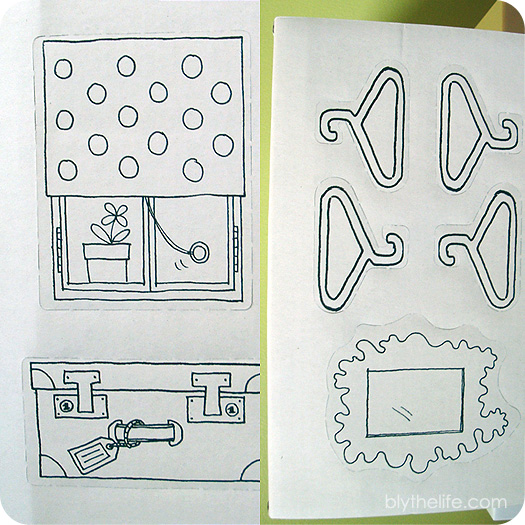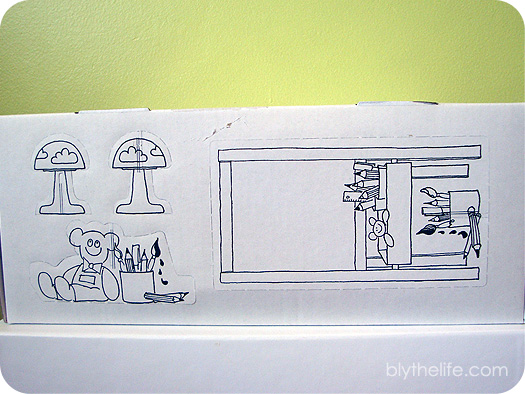 Because these pieces were originally children furniture pieces, when miniature they're actually much better suited for Middies. They're far too small for Blythe, but suits Middle just fine.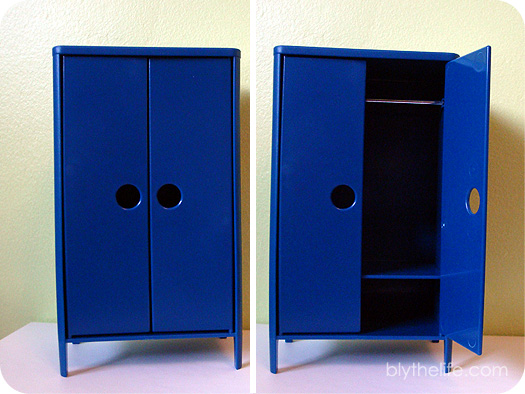 First up is the BUSUNGE wardrobe, which is really nice. It has rounded corners, the door handles are simple circular holes. On the inside you'll see a blue shelf, which is great for arranging shoes, along with a metal metal closet rod. It's a very sturdy piece, the doors open and close with ease. The rod doesn't jiggle at all, it's a very well made play piece.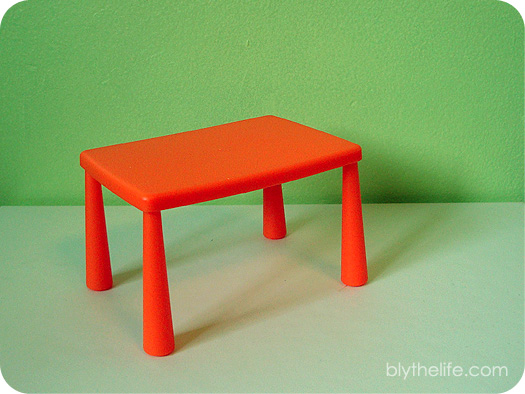 Next is the table, which is a MAMMUT children's table. I don't know if it comes in orange in different countries, but it's not available in orange on the Canadian Ikea website. It's a very vibrant orange, I don't think the photo quite does it enough justice. The legs are even, it's got a nice shape to it! I really like this, and it goes well with the next piece.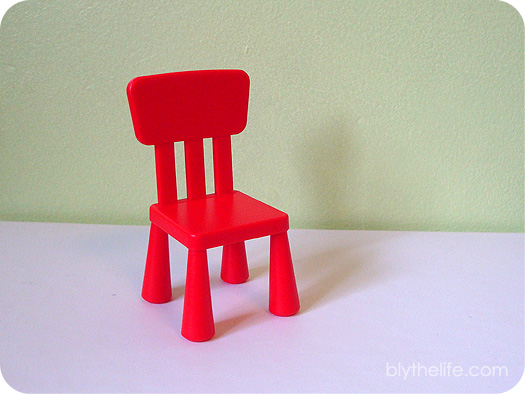 With a table, you must have a chair! Included in HUSET is the MAMMUT chair in red. Again, it doesn't come in red on the Canadian Ikea website, but perhaps it comes in red in other countries or did come in red at one point? Like the table, the chair's legs are even. No rickety chairs for our dolls! And just so you can see both pieces together, as they are from the same series: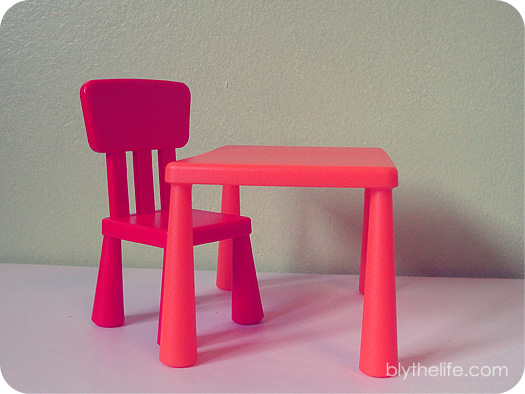 The BUSUNGE expendable bed is really fun. It comes in the same shade of blue as the BUSUNGE wardrobe. It actually extends quite a bit! When pushed in as small as it can be, the BUSUNGE is a smidgen too small for Middie. That's easily remedied by pulling it out.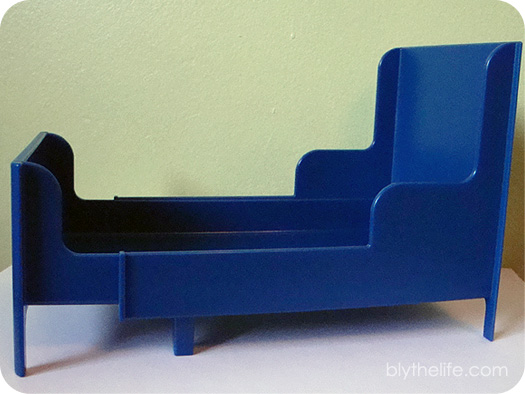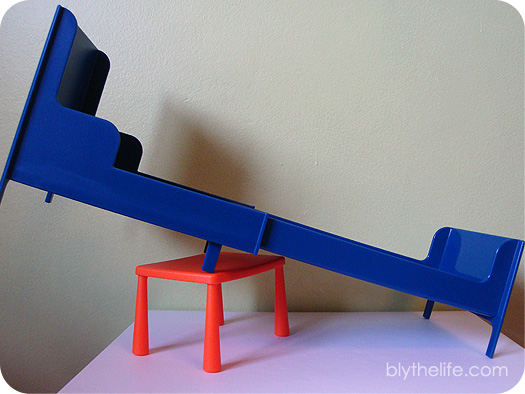 The bedding that the HUSET comes with is folded, you can extend the blue mat by unfolding it. It has a very nice soft texture to it. The blanket itself isn't quite big enough to cover the bed if you extend the bed all the way, but it works well if you're having tucking your Middie into bed. I tried finding this children's bedding on the Canadian Ikea website and came up empty – if you happen to know which product it is, please let me know!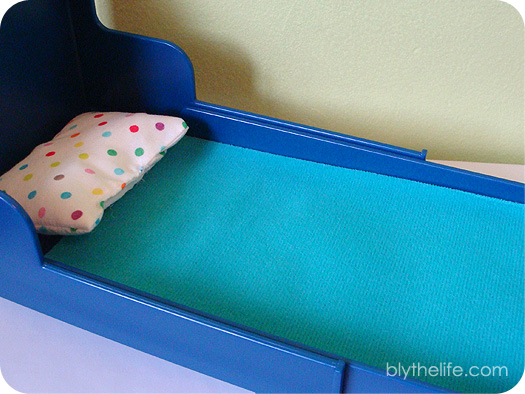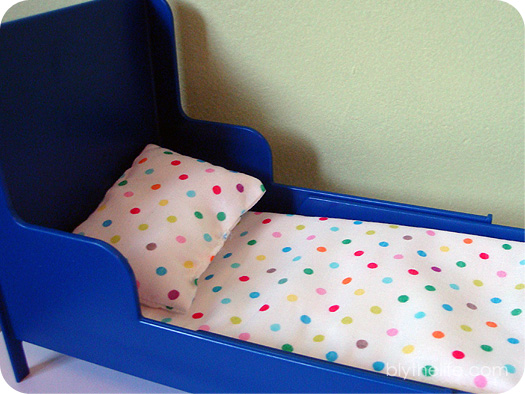 Like the living room HUSET, the bedroom HUSET comes with a fun rug! The striped side is smooth while the underside is soft like the blue bedding mat. Like the bedding, I was unable to find this rug design on the Canadian Ikea website. It has wonderful vibrant colours though, so I can see why it would be attractive to kids.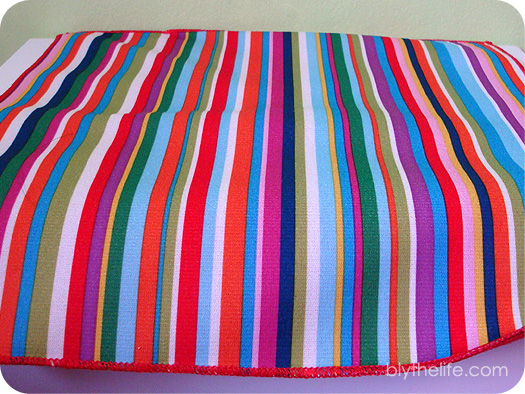 And no child's bedroom would be complete without a toy, so the HUSET includes LÄSKIG, which is a glove puppet when in 1:1 scale. In play-scale, he is simply a plush. The details are super fun, especially of the teeth!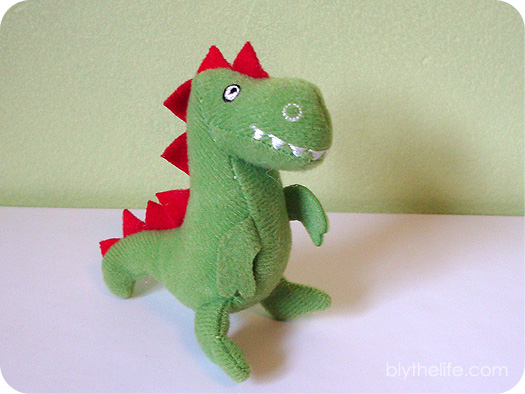 Here is Lydia with the MAMMUT chair and desk, which is really darling but you can see with the Middie sized with the furniture that Blythe would look much too large for it: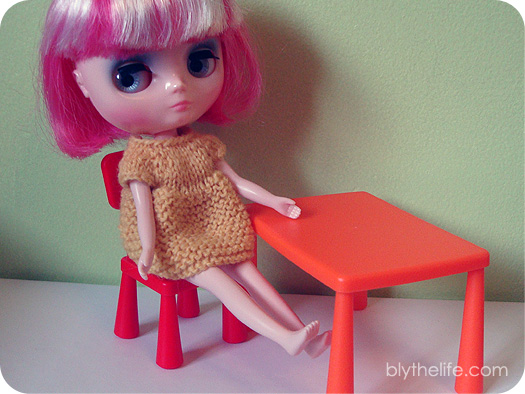 Lydia also fits into the BUSUNGE bed easily, Blythe's head would look much too large for this furniture: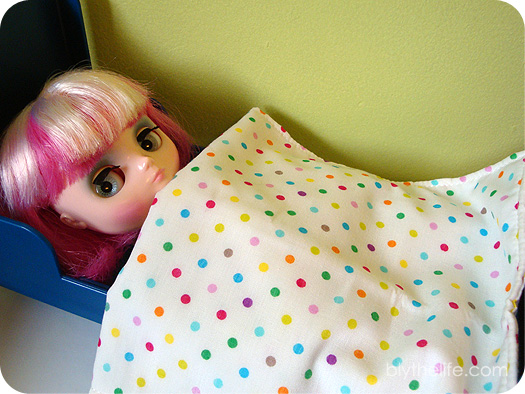 And what about that wardrobe? Lydia also looks great next to it. As you can see with her height, she's a bit taller than the BUSUNGE wardrobe. Blythe would be much too tall for it and would very much just look like a giant: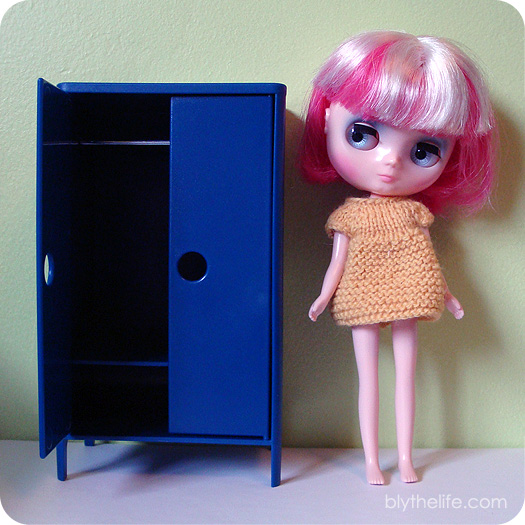 The bedroom HUSET is just darling. I really like the details and the fact that they've made mini pieces that are recognizable. Bright, fun colours, the pieces work really well with Middie. It's a little disappointing that they didn't make pieces of furniture that would fit Blythe better, but I can also see why they opted for children furniture and scaled it down accordingly – their target demographic is a lot younger than the average Blythe enthusiast. I really love these pieces though, they're really useful if you happen to have Middies or Petites.
HUSET can be found at IKEA in the children/toy's department. It retails for $19.99CAD in Canada and $14.99USD in the USA. The difference accounts for the differences in currency worth right now. Interestingly enough, the living room HUSET is currently retailing for $12.99CAD in Canada and $14.99USD in the USA (with the Canadian dollar, that makes the living room HUSET a much better deal for Canadians!).
If you're interested in having your product(s) reviewed, please read more about that on How to Get Featured.
This product review is of my own opinion. I was not monetarily compensated to do this review. All opinions are my own. I was not gifted this item to review.