Written on March 23, 2014 at 12:00 pm by Michelle
Filed under:
Giveaway
with tags:
Blythe Happy
,
giveaway winner
The second week of BlytheLife's March Talent Showcase showed off Blythe Happy, the Etsy shop ran by Leslie. What doll, Neo or Middie, wouldn't benefit from adorable, hand-embroidered panties? These are definitely several steps up from those sorry excuses of underpants that new stock dolls are being sold with now. If you weren't one of the lucky three who won, there's always Blythe Happy!
Many thanks to everyone who entered, and to Leslie who generously donated the three panties (designs to be chosen by the winners!).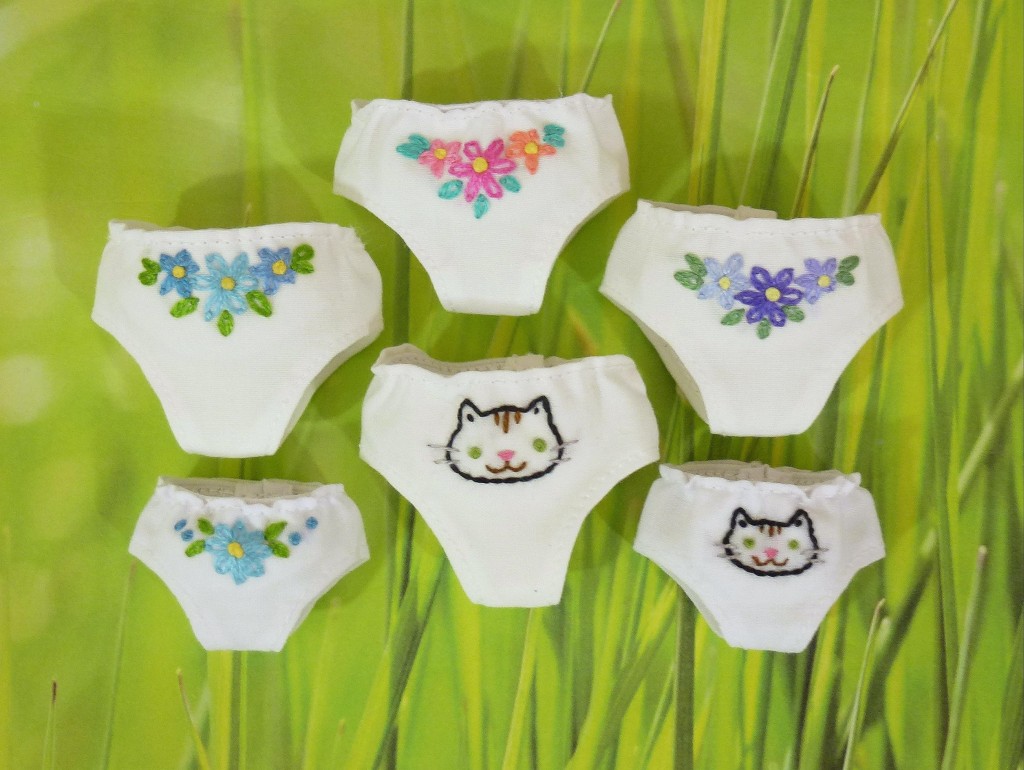 Congratulations to everyone! Your contact information will all be forwarded to Leslie and she'll be in contact with you soon!