Written on July 9, 2014 at 12:00 pm by Michelle
Filed under:
Article
with tags:
blythe on a budget
,
crafting
,
diy

What does every doll need? Some kind of purse to hold all her hard-earned money, and credit cards, of course! And with a project so easy, your Blythes will easily have a whole rainbow of clutches, one for every colour outfit imaginable.
You will need:
Felt – any colour
Needle and sewing thread – I used white to better show my stitches in this tutorial
Scissors and craft knife (if you have one) – if using a craft knife, use a cutting board!
A bead – I would recommend a contrasting colour to your felt
Directions:
Cut out a piece of felt 4 by 6 cm (look at the photos below for more details)
From one end, you want to find the middle of that third of the piece of felt (so 1 cm in from the short edge, 2 cm in from the long edge) – mark this point with your needle, and sew the bead into place
Fold it into thirds and mark where the flap will overlap with the bead –  I snipped the felt here to make an opening for the bead
Holding other two thirds of the felt together, sew up the edges
Once the sides are secured, fold down the flap and secure it with the bead closure
And you're done!
I find that using a template makes it easier to cut straight lines in the felt, rather than pinning the template to the felt (less buckling of the material).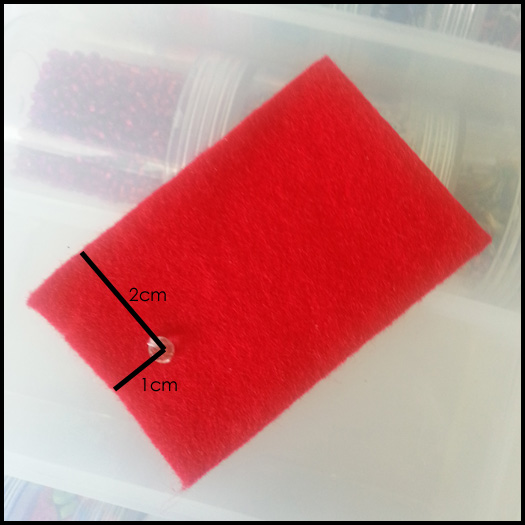 Measure out the bead placement in one third of the felt piece.
Test out where the bead should come out in your flap, and then snip it open.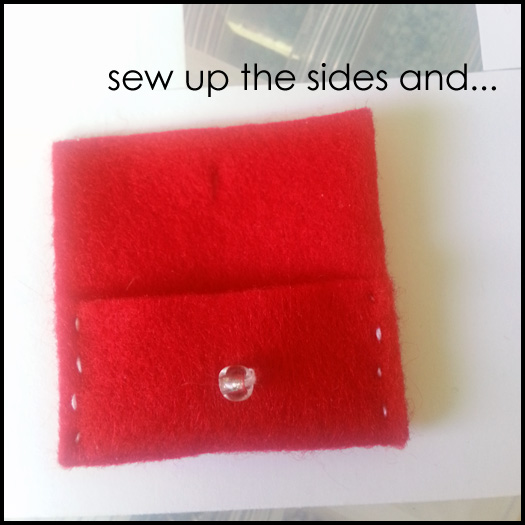 I used white thread here for visibility in the tutorial, a matching thread would be best if you don't want your stitches to show.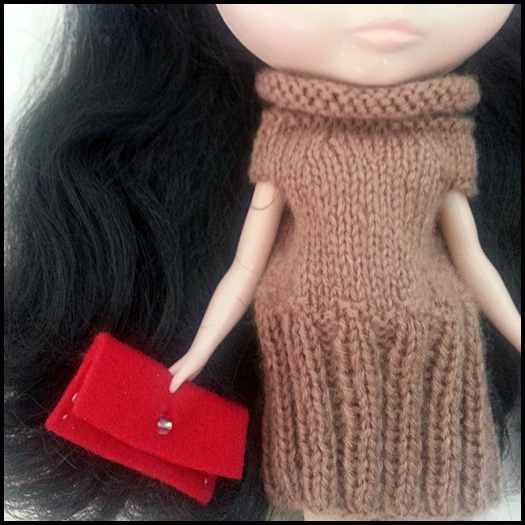 And you're done! For added fun, you could add a string when you're sewing, so that your dolls could use it as a purse.