Written on May 18, 2011 at 12:00 pm by Michelle
Filed under:
Article
with tags:
blythe on a budget
,
clothes
,
crafting
,
diy
,
sewing

My wardrobe is the opposite of my dolls'. I have a lot of separates (shirts, pants, skirts, sweaters) while they have a lot more dresses than I will probably ever have (if only for lack of closet space). In my need for more separates to go with the small amounts of tops that I have for my dolls, I decided to sew a simple skirt that is very much modelled after a skirt that I have.
You will need:
fabric – 8cm x 23cm
trim (optional) – 23cm
elastic – 3mm width, 9cm length (I got mine for $1.70 for 3.7m)
scissors
pins
stabilizer
safety pin (for threading elastic)
thread
iron
sewing machine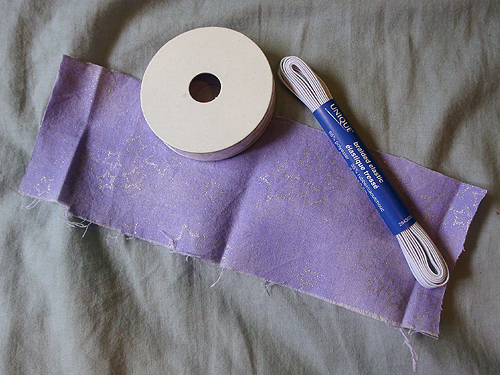 The first time that I did was cut my fabric and then run an iron over it to get rid of the creases that were there and to fold over the edges. You need to hem both the top and the bottom edges. Whichever side you decide to be the waist needs to have enough room for the elastic to be threaded through. So sew both edges and sew the trim onto the bottom edge (if you decided to use some).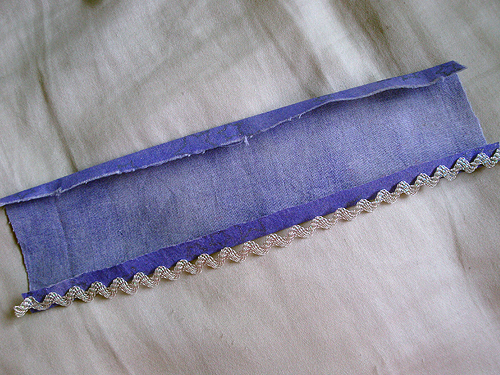 What I did next was thread the elastic (using a safety pin) through the waist band. As I had left enough room for the elastic to go through, I held the end of the elastic as I was threading it through and then I sewed the two ends of the elastic together. I used a piece of stabilizer to help me and sewed over about 1cm of the elastic together (I used zig-zag and straight stitches). Once you're confident that the elastic won't come apart, you can remove the stabilizer. I carefully cut it away and then tucked the sewn part into the skirt's waistband (because it'll be tucked away, it doesn't really matter if there's a little bit of stabilizer showing from where you cut it away).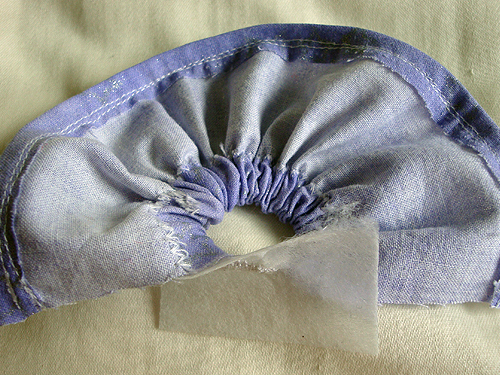 Then I sewed up the side, including the waist band, just using straight stitches from the bottom to the waist band.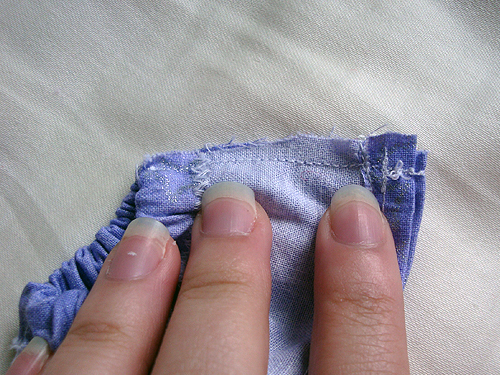 Once the skirt is turned inside out, you can try it on your Blythe doll. Cute little sewing project, yes? This is my skirt on my doll: