Written on July 30, 2014 at 12:30 pm by Michelle
Filed under:
Article
with tags:
blythe on a budget
,
clothes
,
crafting
,
diy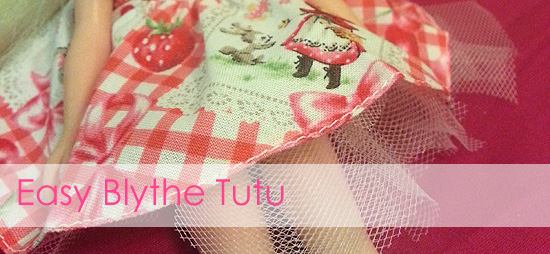 When it comes to crafting for dolls, I like things that are cute and easy. When it comes to this tutu, there could be nothing easier! You can be creative as you want with combinations of colours, the sky is the limit when it comes to these little tutus. They can be worn as a skirt, or a petticoat to add some volume under your favourite doll dress. Bonus: if you had longer strips of tulle, you could make a tutu for yourself and match with your doll!
You will need:
Tulle, or fabric
Scissors
Ruler (optional)
Elastic band/hair tie/ribbon – the elastic band or hair tie will need to fit around a Blythe's waist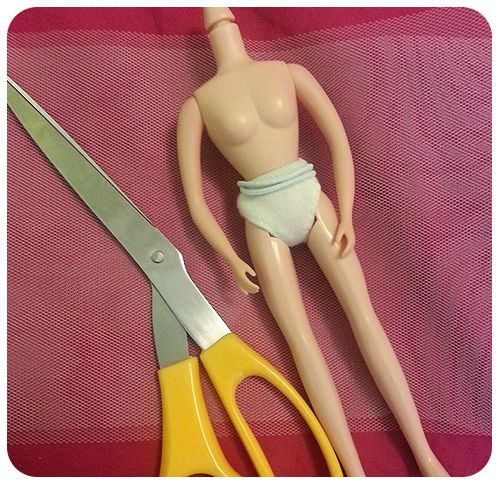 Directions:
Cut off a piece of tulle, I measured out two full ruler's length  – approximately 60cm (or 30″). If you need more, or you're making a tutu for a larger/smaller doll, adjust the length as needed.
Fold up the tulle so it's easier to cut it straight (if you're challenged like me!)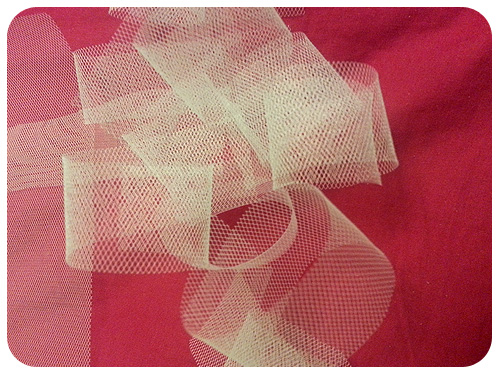 Cut it in 1″ increments, all the way down. You can eyeball this, if you're confident.
Fold each piece in half. Is it too long for your doll? Cut it in half again!
Fold each piece in half, put the 'loop' into the elastic (or along the ribbon), pull the ends through the loop and pull it snug. If you're using ribbon, you want the length to be long enough that you can tie a bow around your doll's waist.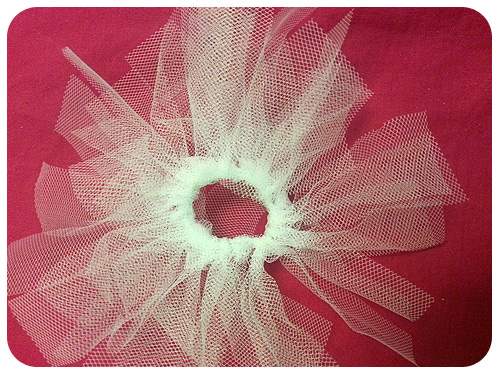 Repeat all the way down the elastic or along the ribbon until you have enough to go around your doll's waist.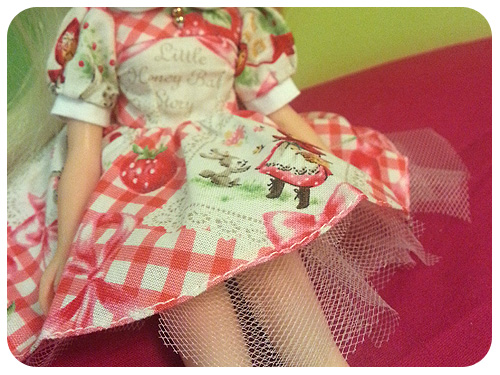 Put it on your doll! Take photos and have fun!