Written on December 26, 2014 at 12:00 pm by Michelle
Filed under:
Musings
I love a lot of things about the winter season. Snow (even if we don't get a lot in this part of Canada – shocker, I know), hot chocolate with marshmallows, warm coats, tea, baking, cookies, and more! Winter is definitely one of my favourite seasons for so many reasons. I watch movies, cuddle up under warm blankets, listen to (and sing along) to carols, and get to pull out all the holiday mugs.
A new-to-me Middie showed up under my tree, a Yellow Marshmallow. My first Middie (Jackie Ramone) is named Kitty Brighton – Kitty for the Bennet sister in Pride and Prejudice and Brighton for the town in UK (that I've never been to). I decided to name my Yellow Marshmallow after another Bennet sister and after another city.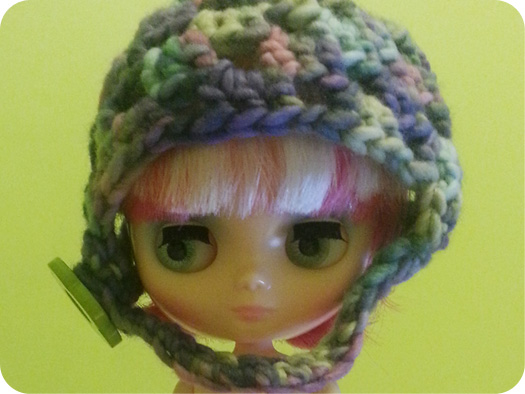 This is Lydia Melbourne, and she is pleased to meet you.
Did you receive a new doll for the holidays? Who did you get? (I'm nosy!)