Written on May 10, 2017 at 12:00 pm by Michelle
Filed under:
Musings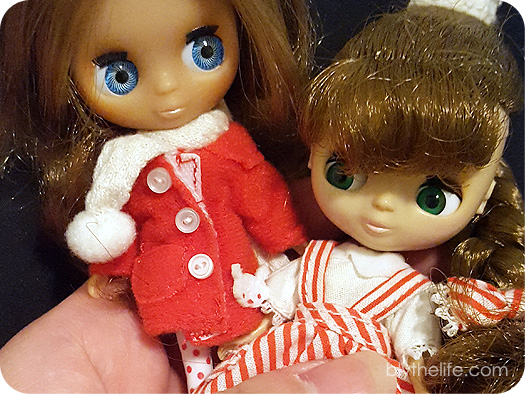 We are going to completely ignore the fact that my Petites aren't wearing very spring-summer clothing. This is because I don't actually have spring-summer Petite-sized clothing for them. (I'm a bad dolly owner, aren't I?) That said, I actually got them off the doll shelf for a photo and what I did do was marvel at how small they are. Yes, they are called Petites, but still – they're small!
Today is just a little bit of a Petite Appreciation Day. They often get over looked and ignored – partially because of their size, partially because they'll never be quite as popular as their Neo-sized big sisters.
How many Petites do you have? Besides these three, I have one more (named Pipsqueak). She's in an even more winter-themed outfit (complete with a toque!) so I didn't take a photo of her as well. I have two LPS Petites (stock), one custom Takara Petite and one stock Takara Petite. I think they're pretty cute! I wouldn't mind getting a few more Petites in the future, since they don't take up a lot of space. They're handy as little travel companions, but the thing I find most difficult with Petites is finding clothes for them as not a lot of people sew for these teeny tiny dolls. While I do own a lot of pattern books and they do have Petite-sized clothes in them, I don't have the motivation to sew that small…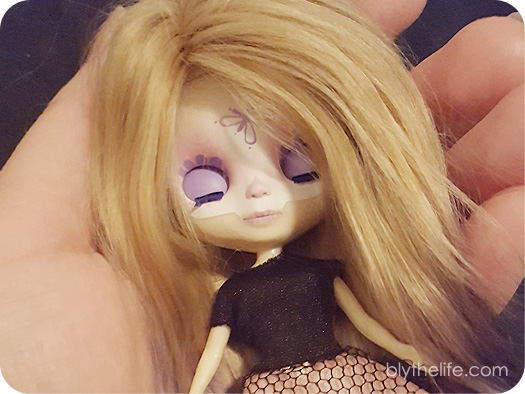 Top photo (left to right): Shrimp and Chickadee.
Bottom photo: Lark (Sirenita custom).