Written on February 10, 2015 at 12:00 pm by Michelle
Filed under:
Question of the Week
Yesterday was Family Day in British Columbia, a statutory holiday. This meant that I was on "Sunday" mode and forgot that it was actually a Monday. This is why the Question of the Week is a day late – whoops! (I knew I should have scheduled the post ahead of time…)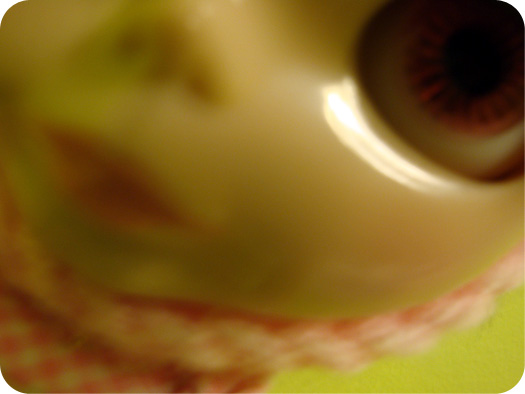 Even dolls take selfies sometimes.
The interesting thing about Flickr is that you can find out what camera people are using for their photos, if the information is embedded into the photograph. I see that a lot of other people also use their camera phones like I do, what did I ever do before I got a phone with data to easily upload photos for all of the internet to see? I rely so much on my smart phone when it comes to a lot of things. My calendar, email accounts, social media, apps related to school, music, news, and my most carried-along camera. Yes, I still have a point-and-shoot camera, but I don't always take it around with me because it's not something that I always think about taking it along with me. I really wish I did take more photos of dolls on a regular basis, besides mostly at local Blythe meets, but c'est la vie! My main camera is, without a doubt, my smart phone (a Galaxy S3). So handy and it fits into my bag or coat pocket easily.
What do you use for your main camera?