Written on August 31, 2015 at 12:00 pm by Michelle
Filed under:
Question of the Week
The last time that I was successful with a 365 photo project, sort of maybe, was with Sophie (365/365). My second attempt with 365 was with Eden Mouse it was woefully unsuccessful (at 114/365). I think it was partially to do with when I decided to try it (it was my second term of nursing school) and the fact that I fizzled out while studying for finals that term. Not a good idea to take part in a daily photo challenge when finals are breathing down your neck, let me tell you!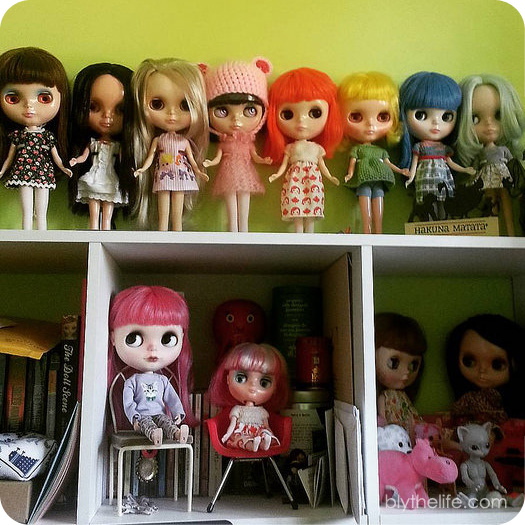 I have been thinking lately that I wouldn't mind attempting another 365 photo challenge, I just don't know which doll yet. Or maybe I'll given Eden another try so we can get to 365 a second time around? All I know right now is that my Kenners won't be partaking in a 365, nor will Halo (my Friends With Blythe custom that has a mohair reroot).
Are you participating in a365 photo challenge? How far in are you? (And if you're not, do you have any plans to start?)