Written on November 30, 2015 at 12:00 pm by Michelle
Filed under:
Question of the Week
Quite a few of the Takara-released Blythe dolls have had special stock eye chips- all beginning with Miss Anniversary, the first anniversary doll that also had all special eye colours. Since there, it has been special stock eye colours that appear on and off and there have been some beautiful stock eye chips. Some of them have been more creative than others (e.g. Ultimate Tour Momolita's silver skulls or Ahcahcum Zukin's green clovers) while others have just been really pretty.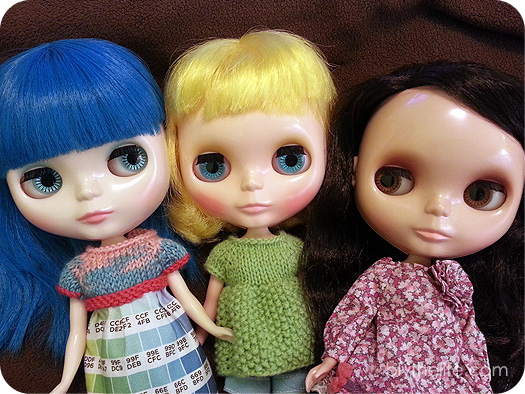 Some of my favourite special colours that my dolls came with stock are Bennett's browns (Margaret Meets Ladybug) and Mollie's light blues (Simply Sparkly Spark). There's just something a little extra special about a Blythe who comes with a pair of eye chips that isn't the standard pink, blue, orange, or green. Even a slightly different shade of green or blue (or pink or orange…) is a welcome change.
What's your favourite special stock eye chip colour?