Written on December 21, 2015 at 12:00 pm by Michelle
Filed under:
Question of the Week
I am terribly curious sometimes and I was wondering what your other hobbies were – the ones that aren't directly related to Blythe.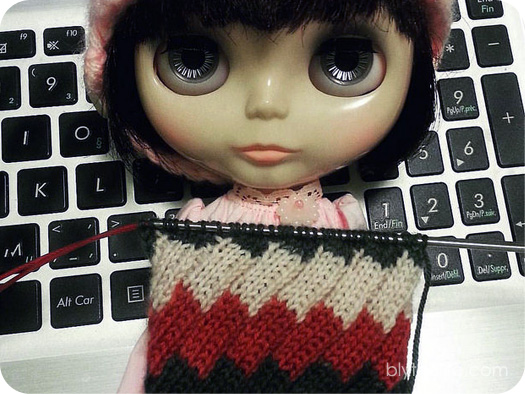 For me personally, I enjoy crafting a lot. I knit, crochet, and make jewellery. I also blog (this may seem obvious, considering what you're reading right now), and I drink tea! I actually started a tea blog this year in August, and a lot of the gifts I'm giving this holiday season are handmade by me. I'm attempting to add sewing to my hobbies, but it's difficult when you don't really have the space of more craft supplies (my yarn takes up a lot of space!) and you need the space for cutting and whatnot as well, as I'd really like to get into quilting.
What are your other hobbies?