Written on January 13, 2016 at 7:15 pm by Michelle
Filed under:
Musings
As someone who nearly exclusively uses her phone to take photos, my photography "gear" or "equipment" is sad and lacking to say the least. I have a Samsung Galaxy S3 (yes, the phone that was released in 2012) and a Sony Cybershot DSC-W150 that I believe that I got in 2008 or 2009? In the grand scheme of things, that is ancient and I was probably due for an upgrade a few years ago, seeing as how the camera is now 7-8 years old.
For someone who tries to keep her Blythe hobby on a  reasonable budget, I do find it hard to justify making big purchases – like if I wanted to buy a new camera. I'd have to be able to look at my photo taking habits and think long and hard to myself about if I really do take enough photos to justify buying a new camera. Sure, a new camera would be shiny and exciting, but when I consider how often I take my camera out now, it's not that often and probably not really that justifiable – at least not until I'm more flush with spending money. At this point in time, I spend more time using my phone as a camera than my camera itself, mostly because it's more convenient to use something that I already carry my phone around with me anyways.
My biggest purchase since I started work is this lovely gem (it was actually delivered today, which led to me holding off on publishing this post until I edited it a little bit):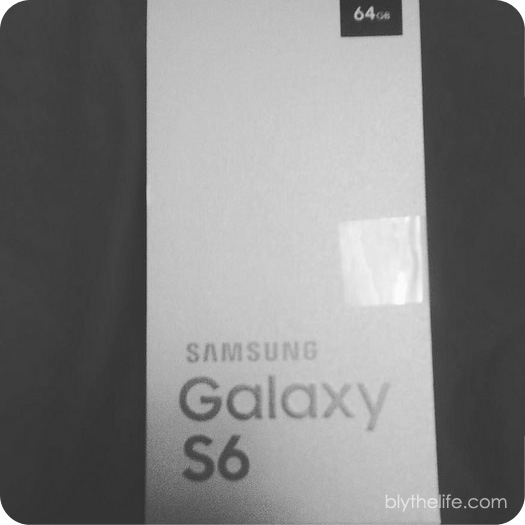 Oh yes, I upgraded my phone (in a big way). It's shiny and is in need of a proper screen protector and case before I really start using it as my phone. For now, I've been downloading the apps and programs that I like to use (and trying to remember all those passwords…), getting a feel for it, loving it! It'll be really exciting (for me, anyways) once I start using it as my primary phone and finish setting up the new phone.
What kind of photography gear/equipment do you use? And are you like me and primarily use your cell phone as a camera?