Written on February 26, 2016 at 12:00 pm by Michelle
Filed under:
News
with tags:
March Talent Showcase
A little reminder that the March Talent Showcase for 2016 is coming up! For every Friday in March, I will be showcasing a talent in the Blythe community and that makes me very excited! There will be four individuals featured in the month of March, and some of them even have giveaways attached to their interviews (a little hint-hint to check back!).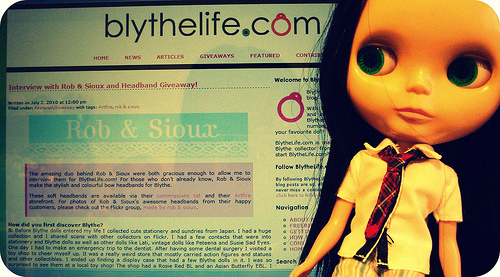 Not only that, but to celebrate the March Talent Showcase being back, I will be doing my own little giveaway. For every comment that you leave on BlytheLife.com during the month of March, you'll get one entry into a giveaway for some dolly sized clothes (and perhaps some other surprises, if I can wrangle them together). The winner will be announced in April. Spammy comments will not count, of course, and international entrants welcome. All you need to do is comment during the month of March.