Written on February 29, 2016 at 12:00 pm by Michelle
Filed under:
Question of the Week
With nearly monthly releases of Blythe dolls, there comes a time when there's some releases that become overly popular for…. whatever reason. Usually it's because the doll is translucent and that often has a lot of people clamouring over the doll, and sometimes it's because the doll just happens to be the first of its kind with a particular hair colour or it's the first time since an anniversary doll that the hair colour has come back (Alexis Emerald, I'm talking about you with your Princess a la Mode hair colour!). Regardless of what reason, there's always a doll that you think is overrated.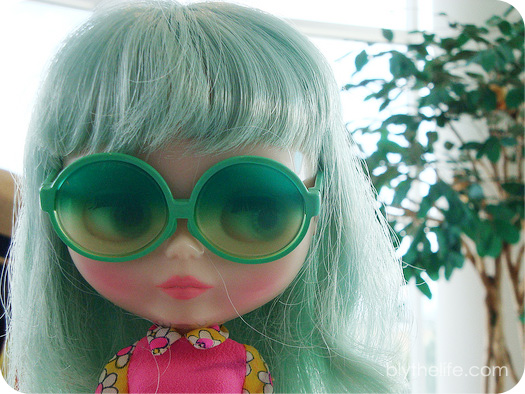 While I think translucent dolls photograph really nicely in photos, I just don't like them as much in person. There's often something 'off' about them to me, but that may be because I'm used to the non-translucent plastic of my own dolls… To me, the most overrated doll is Miss Sally Rice (she is also one of the most overpriced, in my opinion, of the modern releases created by Takara). Mildly inflammatory, I know, but with every Miss Sally Rice that gets customized, the bigger the price tag a stock Miss Sally Rice goes for. And while she's quite pretty in photos, I just do not get the allure of her in person.
Who do you think is the most overrated Blythe doll?