Written on April 13, 2016 at 6:15 pm by Michelle
Filed under:
Article
with tags:
who lives here
Who Lives Here is a little feature on BlytheLife to shine the spotlight on the dolls that live with me! Here's to you, and me, getting to know my dolls a little bit better.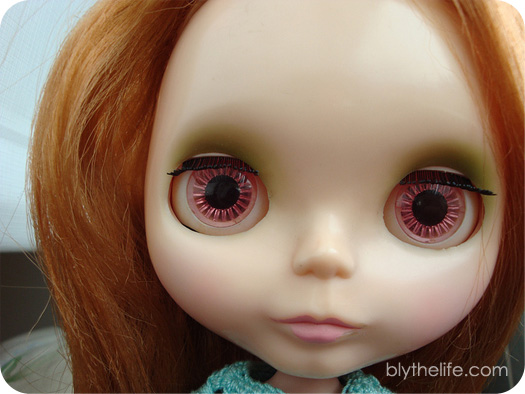 This is Emmalynn. She was Blythe #7 and Kenner #1 – she was also the first Blythe I won via auction on eBay. She's not the most perfect Kenner, but who is really? I find Kenners are interesting in that they all have their own quirks. Emmalynn came to me with a pelvis crack (so both of her legs were able to pop out at will), messy hair, and general dishevelment.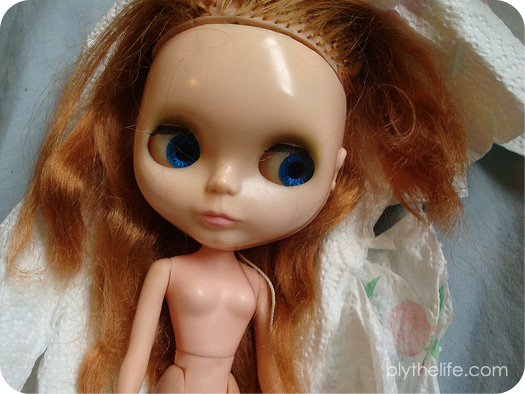 But she was all mine. I had a summer job the year that I got Emmalynn, and I worked a lot of overtime. I fell in love with Kenners after attending BlytheCon Portland in 2011 because I got to see Kenners in person for the first time ever. So that summer after the convention, I worked (a lot) and saved all of my OT pay towards a Kenner. It worked out well, because that was "extra" money that I wasn't setting aside for school expenses. It was, in a sense, fun money. And what better fun than a new-to-me Kenner?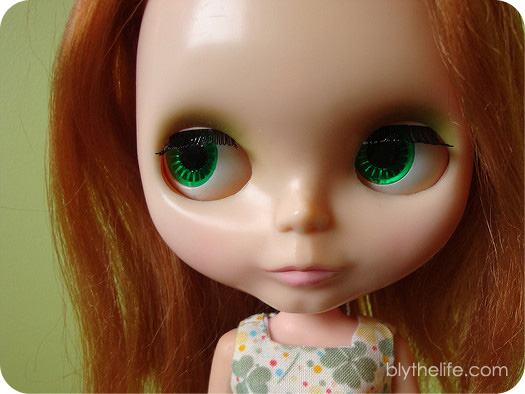 I actually did all of the restoration on Emmalynn myself. I detailed her arrival and restoration on BlytheLife over a series of posts: 1, 2, 3, 4.
Emmalynn is my only Kenner that is 100% Kenner – Primrose and Lily both have Takara Blythe pelvises and legs due to them only having one leg between the two of them when I got them. She has all of her eye lashes, and a sparkling personality that I love. She's one of my favourites for a very good reason. She does have some flaws still, but there are things that I don't focus on because of her delightful presence in my life. I really enjoy my Kenners, and Emmalynn is no exception!