Written on April 22, 2016 at 2:30 pm by Michelle
Filed under:
Musings
with tags:
LPS petites
,
petite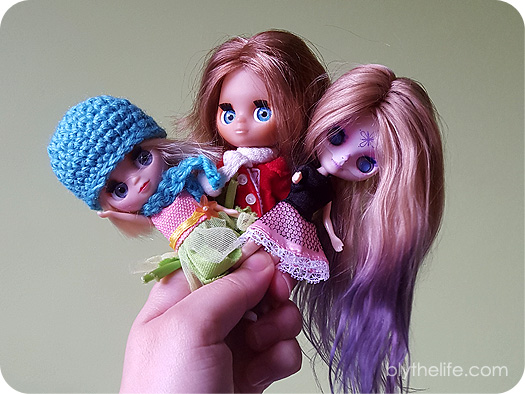 This is Pipsqueak, Shrimp, and Lark (from left to right) – the littlest of my Blythe collection. The tiniest of the tiny – two are LPS Petites, one is a Sirenita custom Takara Petite. I really don't have any other clothes for them – I should work on that.
And then there is Intensive Care – who is still in her box and still without a name. I should work on that as well! But to fit in with the others, I do think she needs a "small" name as well, any thoughts?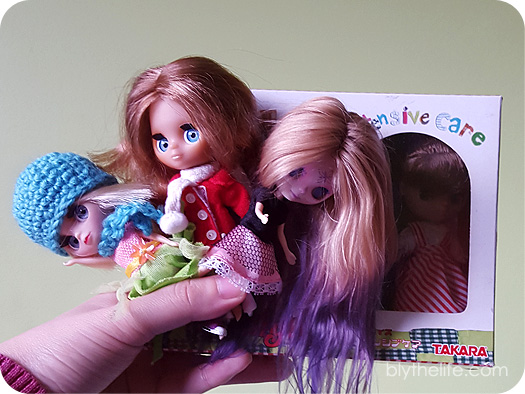 Do you have any Petites in your Blythe family – either Hasbro's LPS or Takara? What have you named them?