Written on June 25, 2016 at 12:00 pm by Michelle
Filed under:
Musings
In my packing adventures, there's a few things I've realized:
I am really bad at making sure doll shoes go back into my dolly shoe boxes. I found four pairs of boots on my desk.
I have a lot more doll furniture than I realized (primarily chairs).
I really don't have enough stands. I didn't realize how many stands I was lacking until I was packing things up.
Doll stuff takes up a lot of room. A. Lot. Of. Room.
I have a lot of customization items for someone who doesn't really customize.
I have a lot of doll stuff, period.
Packing is stressful, I'm not even going to sugar coat. Especially when deadlines are imposed on me by other people. But, such is life, and we move on – literally and figuratively. Between full time work (!) and packing, it leaves very little time for dolls and other fun things because the not-so-fun things (sadly) take priority. At the same time, I've been enjoying the packing process because it means that I get to rediscover a lot of things. Like dresses I've forgotten that I had, and then coming up with new outfit combinations because I'm procrastinating at the best of times.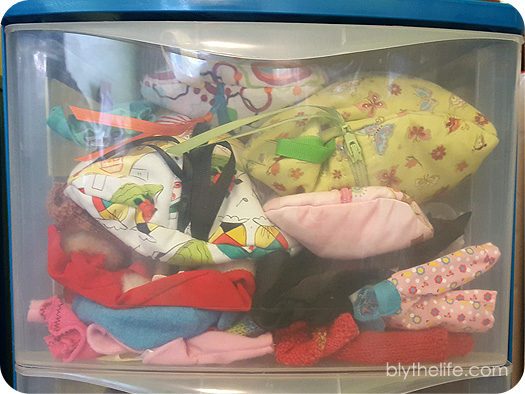 Also, these plastic drawers that I own can hold a lot of stuff. In some of the drawers, I have dolls wrapped up fabric or in carry cases, and there's 3-4 dolls in a drawer. Poor dears, good thing they don't need to breathe.