Written on October 24, 2016 at 3:00 pm by Michelle
Filed under:
Question of the Week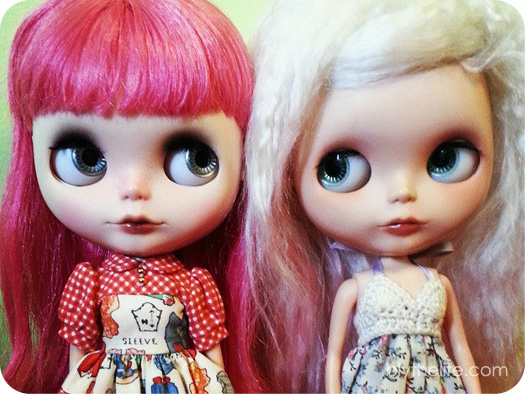 Now, let me preface this by saying that this is not a stock vs. customized doll debate – nope, not at all! I'm just wanting to know how much of your collection is skewed towards stock or custom dolls. For the sake of argument here, lightly custom dolls (e.g. only gaze lifting, Licca bodies, eye chip changes) will count as "stock" as much of that is reversible. So non-reversible changes will make the doll count as custom (e.g. carving, change in make-up, and the like).
For me, the custom count is 2 dolls – or 13.3% of my collection (soon to be 12.5% of my collection once a certain little devil arrives…). Or actually, currently 12% if we count my Middies as part of my overall Blythe collection. So my doll family is quite heavily skewed towards the stock dolls. Think I should change that?
Is your doll family more stock or custom?