Written on December 12, 2016 at 12:00 pm by Michelle
Filed under:
Giveaway
,
Question of the Week
with tags:
giveaway winner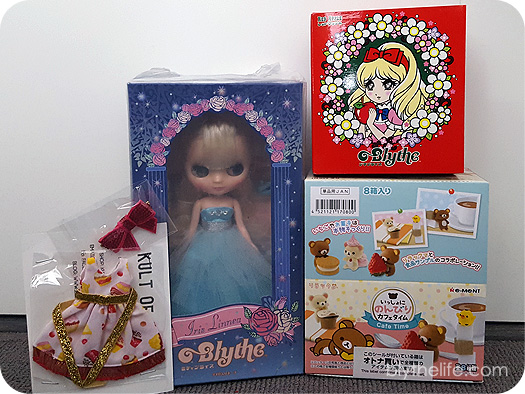 Happy Monday, BlytheLife readers! Today's the day that I announce who won big in the BlytheLife Holiday Giveaway!
A special thank you to the anonymous donor and Katie of Kult of Kulta & Blythopia for their generous donations!
Here's a rundown of the prizes again (in case you've forgotten!) for the blog portion of the giveaway: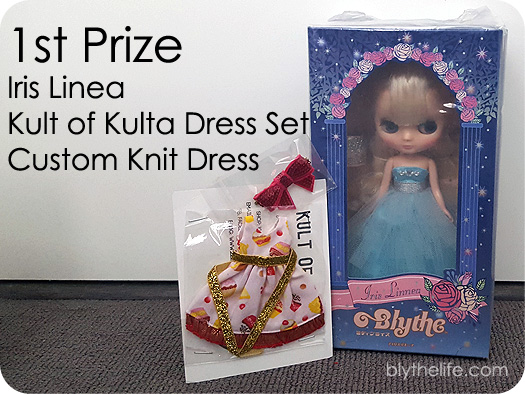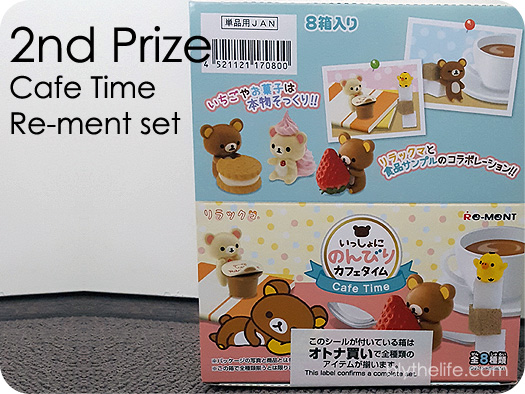 And if you participated in the Instagram portion of the giveaway, the prize is: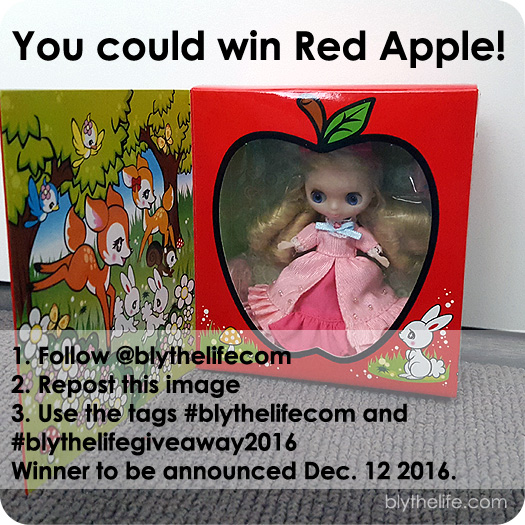 Awesome, right? I got some fantastic haikus (and haiku attempts). No judgement from me if you can't count syllables as it was pointed out to me last week that I can't count syllables properly either! Here are some of my favourite haikus that people submitted for extra entries:
From Pamela:
The Blytheness, head large, big eyes
The awesomeness looms
Blink on, vintage friend, blink on
From Laura:
Would love this prize for
Life is Blythe and Blythe is life
Cannot have enough
From Andi B. Goode:
Big head and big eyes
On such a little dolly
We all love Blythe, here!
From Fae:
Blythe, you have sent me
Across the world and into
The arms of dear friends
From Rachel Morssink:
Middie Blythe you star
On top of my Christmas tree
You sparkle so bright
There were a total of 222 entries into the blog giveaway – totally awesome! Thank you so much to everyone for participating!
The winner of Iris Linea Middie Blythe, a Kult of Kulta Middie dress set, and a custom knit Middie dress (by me) is: Heather Reeher!
And the winner of the Cafe Time Re-ment set is: Angela Woods!
Congratulations to both Heather & Angela! Check your inboxes later today for an email from me!
(And if you're curious to see if you won the Instagram portion of the giveaway, head over to @blythelifecom to see if you won! If you're not already, please follow @blythelifecom as there will be future giveaways there as well!)