Written on January 20, 2017 at 12:00 pm by Michelle
Filed under:
News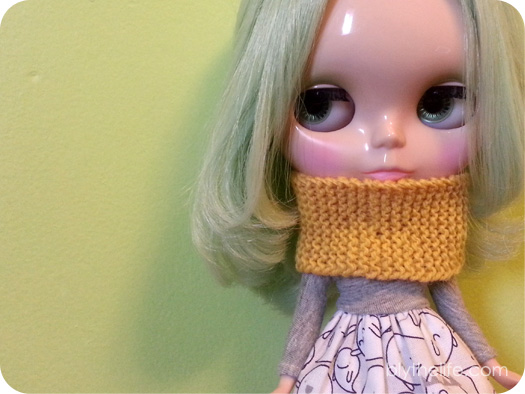 I've been spending the last several weeks brainstorming a whole list of DIY Blythe-related projects that I want to tackle. The list is getting a little ridiculous, and my sister looked over my shoulder the other day and said "What if nobody actually wants these tutorials?" Of course the first thing I did was make a face at that idea, but then doubt and uncertainty started to set in. What if nobody really wanted to read the tutorials?
So my question to all of you today is: What kind of DIY tutorials do you want to see? Share below!
For those curious, I want to tackle making some miniature food items and furniture (which will be quite photo-heavy tutorials!), and also continue to do paper craft and knitting/crocheting DIYs for Blythe (Neo, Middie, Petite) as well. Any suggestions made, I'll do my very best to make it happen if it's within my abilities to do so! I currently have no plans for customization tutorials – it's not really my forte as I am not a customizer. What customization abilities I do have, I will share tutorials on those (and have in the past).