Written on February 24, 2017 at 12:10 pm by Michelle
Filed under:
Musings
Little Miss Sunday Best is still pretty much nameless. I've been trying out names on here over the last two weeks and so far these are the names that I have tried and decided against because they didn't really fit:
Hannah/Hanna/Hannelore
Tess/Tessa
Lillie/Lily/Lilly (because I somehow forgot that my blonde Kenner's name is Lillian Rose?!)
Beth/Bess/Bessie
The next couple of days I'll be trialing the name "Willa" and see if it sticks.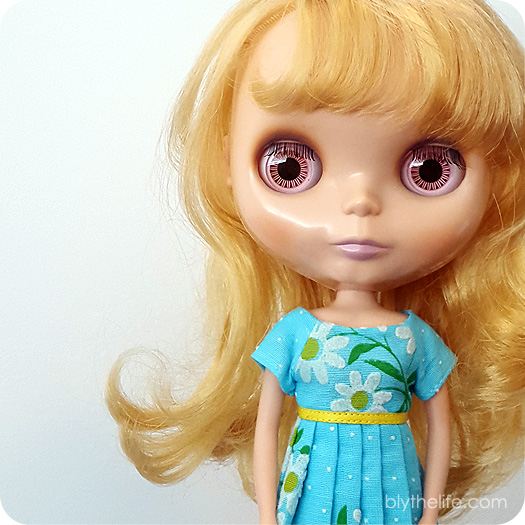 Am I a Willa?
My first BL, a Mondrian, is named Lottie (which is a nickname for Charlotte). I'm sort of trying to find another 'nickname' for my second BL's name. I've been very good about rejecting names so far though, gold star for me there, but have been failing to find a name that I feel "fits" her.
I can't remember the last time I had this much trouble naming a doll.
I'm beginning to feel a little bit ridiculous.
Sunday Best is wearing: dress/Endangered Sissy.