Written on April 30, 2017 at 3:00 pm by Michelle
Filed under:
Giveaway
with tags:
Dear Girlface
,
giveaway winner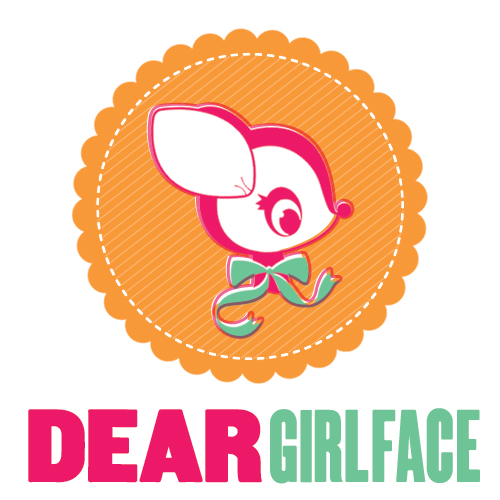 Three cheers for everyone who commented and entered into the giveaway that I hosted with Jessica of Dear Girlface. If you missed the interview, you can check it out here! If you're (unfortunately) not the winner, you can still get your hands on Dear Girlface merchandise (and who doesn't want those cute buttons and stickers?!) over on the Dear Girlface Etsy shop!
And in case you've forgotten what you entered in to win, it was this amazing prize pack with stickers, cute buttons, along with a top and skirt set that fits Neo/Kenner Blythe dolls. I feel like we all have at least one doll that would wear that 'I'm a little BRAT' top with pride.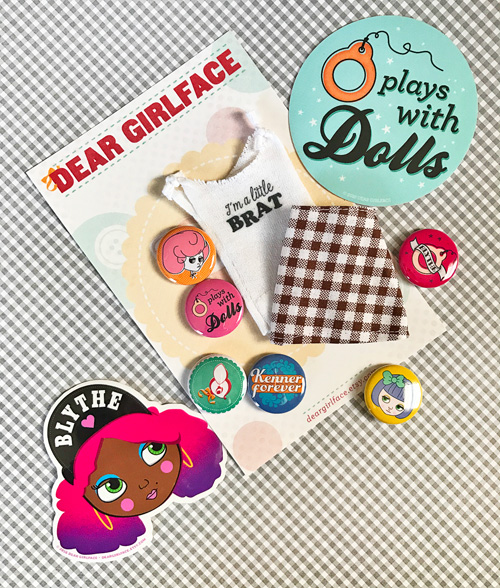 Congratulations Cherish! Your email will be forwarded to Jessica, who will be in touch with you about your amazing Dear Girlface prize pack!