Written on July 1, 2017 at 12:00 pm by Michelle
Filed under:
News
with tags:
birthday
It's been a little while since I last posted here. I don't really have a good reason why. Perhaps I was feeling a little bit burnt out, or maybe I was just making time for other things (work, family/friends, taking care of my health, etc.). Regardless, as the days went by, I was feeling a bit embarrassed for not posting. And then it just became easier. Ignore, ignore, ignore. But then I was feeling the itch again to post, so I think the break was really my brain's way of telling me that I needed a sabbatical from posting about dolls. And what better day to restart than BlytheLife's birthday?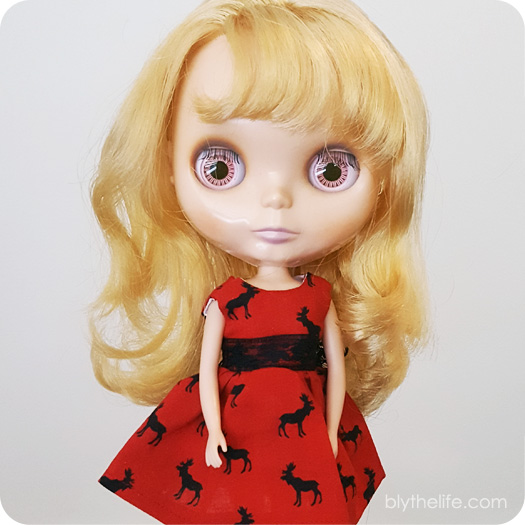 Fun fact, today may be BlytheLife.com's 7th birthday – but it's also Canada's 150th birthday and it's basically a party all year long here in Canada with fun events and commemorative things everywhere.
The break allowed me to recollect myself, reevaluate my doll collection and thing about what was important to me about Blythe. And it wasn't stressing about getting posts up on time. I'm looking forward to going to New York in the fall to attend BlytheCon Brooklyn, and I'm looking forward to interviewing new people, working on new projects/tutorials, and just having fun again. Less stress, more fun. Like Blythe should be all the time.
Wilhelmina's wearing: dress/astrosnik.