Written on March 19, 2012 at 11:30 am by Michelle
Filed under:
Giveaway
with tags:
giveaway winner
,
The Helmet Factory
I'd like to thank everyone who entered into the giveaway for the two fantastic beaded helmets by Meg of The Helmet Factory! I thought it was really neat to see what colour combinations that people were coming up with for suggestions.
We had 14 people enter and 39 entries in total! So there were 39 entrants for the helmet on the left and everyone got 1 entry for the UV helmet on the right (where Oscar the dog picked a name out for the winner).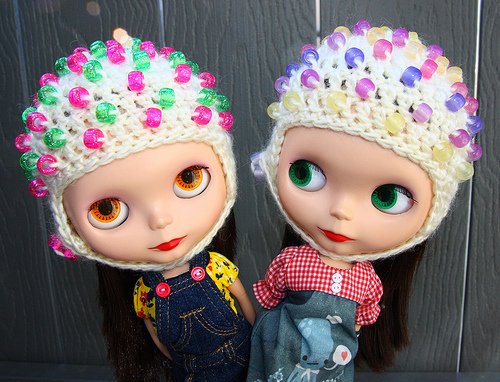 And the winners are…