Sponsoring BlytheLife.com
Why should you sponsor BlytheLife.com?
You have a doll-related website and I've got your target audience. BlytheLife.com is an active website with a large audience. The main readers of BlytheLife.com are Blythe and other doll collectors, primarily women. By advertising your doll-related site or business with BlytheLife, you can ensure that your ad is being seen by the people that are your potential customers. The readership of BlytheLife.com are alerted to new posts via Facebook, Twitter and their favourite RSS/blog reader. When they are alerted and come to the website, they will be able to see your advertisement on the sidebar.
Just how active is active?
In January, February and March of 2013, there were 170,000+ hits per month and 6000+ hits per day. That is my target audience and your target customer base.
What does the money go towards?
All funds from advertising on BlytheLife.com goes towards the hosting costs for the site and to help fund prizes and shipping fees.
What are the details about getting an advertisement onto this site?
There will be 3 advertising spots per month in two different sizes (1 large, 2 small). All advertisement spots will be on the sidebar. They will appear on the sidebar of all pages and posts of BlytheLife.com.
Advertising will be available for one month at a time. There is a small discount for multi-month purchases and can be paid for via Paypal in USD funds.
If the advertisement images are inappropriate, they will not be used and refunds will be issued. Advertising images should be tasteful, feature no nudity and showcase your work. If you need an advertisement image created for you, you may request one ($10/image) and provide the image(s) you want used.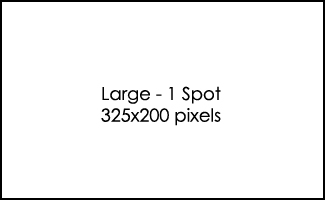 Large – 1 spot available per month (325×200 pixels)
$10 – 1 month
$18 – 2 months
$26 – 3 months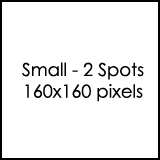 Small – 2 spots available per month (160×160 pixels)
$5 – 1 month
$9 – 2 months
$13 – 3 months
Ready to advertise on BlytheLife.com?