Written on August 7, 2010 at 10:00 am by Michelle
Filed under:
Giveaway
with tags:
giveaway winner
,
milk-tooth.com

There were 101 entries for this fabulous dress made by Maggie of Parasol Doll from the cutest cat fabric by Lisa of Milk-Tooth.com. 101 entries.
I organized the entries the same way that I did it for the previous giveaway. Each entry is a number in an excel file. I keep one column with names/usernames and the next with what kind of entry it was: comment, following (@rabbitine) and retweeting the giveaway promotion.
There were a total of 49 different people who entered. 25 of you retweeted about the contest and 27 of you are following Lisa's Twitter account to find out when she blogs on her website, comes up with fabulous new things and restocks her Etsy shop with those cute fat quarters!
I know, I know, you're all really eager to find out who won this dress: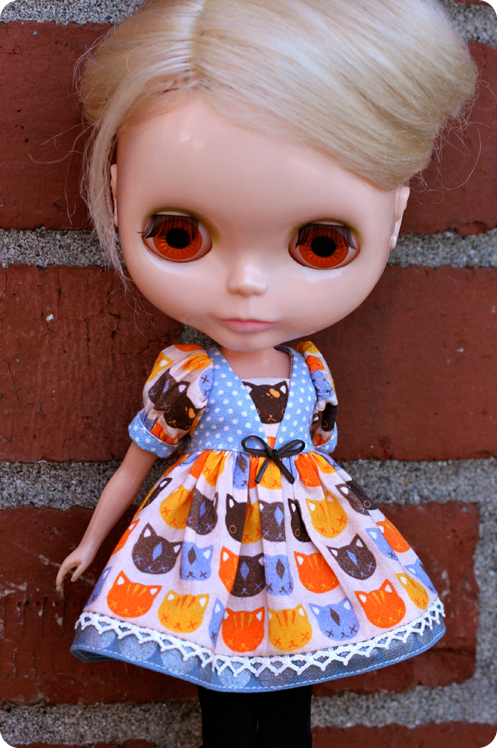 But first I'd like to take a moment to thank Lisa of Milk-Tooth.com again for that wonderful interview, and to Maggie of Parasol Doll for making this dress. And the winner is…
Congratulations Laura! Your email is being forwarded to Lisa so she can send you your prize, so be sure to check your inbox!