Written on April 1, 2012 at 12:00 pm by Michelle
Filed under:
Giveaway
with tags:
giveaway winner
,
pin_upkitten
Thank you so much to everyone who entered into the giveaway with Kayla's custom (!) handpainted dress set. I've seen firsthand Kayla's amazing painting work and I just know that anyone would be lucky to have one of her dresses!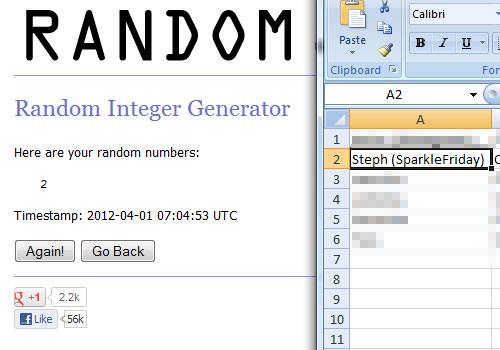 Congratulations, Steph! I'll be forwarding your email to Kayla and she'll be in touch with you!