Written on March 11, 2011 at 12:00 pm by Michelle
Filed under:
Featured
,
Giveaway
with tags:
Pamplemousse
Victoria is probably better known in the Blythe community as fruityblythe. She's an illustrator by trade and I first found out about her new fabric designs on Flickr! She was open to doing an interview for the March Talent Showcase, as she's new to the fabric designing world. I was ever so excited to interview her because I feel that it's always important to talk about the different aspects of creativity that are in the Blythe community and she offers a look at one that not a lot of people venture into: fabric design.
Hi Victoria! What can you tell us about yourself and how you discovered Blythe?
I actually used to really dislike dolls as a child, but I saw this very cool looking doll on television for the Alexander McQueen for Target commercials. She was just so cute and wearing all of those Mcqueen fashions intrigued me. I searched for her on the internet and purchased my first girl on ebay.
How did the name of Pamplemousse come about?
Pamplemousse means Grapefruit in French. My boyfriend and I were shopping and he picked up a cologne bottle and the main ingredient was written on the front "Pamplemousse" we both thought this was a very funny sounding word. I took french for 3 years in high school so our running gag is that he mispronounces the word and I try to teach him to say it right.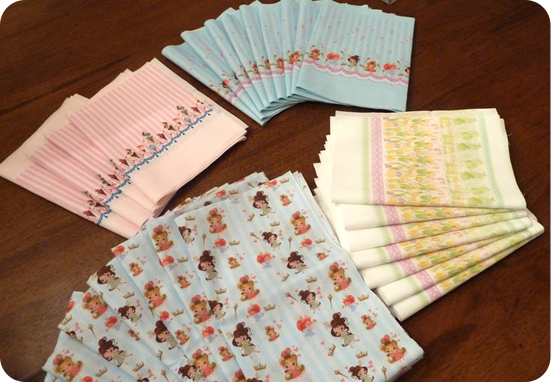 What gave you the idea to start designing fabric?
I always used to like Lolita fashion brands like "Baby the Stars shine Bright" "France Lippe" My friend brought back this adorable dress her trip to japan and it had all of these illustrated little girls dancing around it with a very pretty pattern on the bottom of the dress. I'm an illustrator by trade, and I originally wanted to print fabric for real people, but then realized that nobody was making Lolita style fabrics scaled for dolls!
Where have you gotten your inspiration for fabric designs?
I love to look at Japanese characters from stationary! I think they are very cute and fun and I try to come up with my own characters that have a similar feel. I also like to think about things that make me laugh, I like to have a sense of humor in my designs. the next set I want to design is going to be called "Fat Unicorns"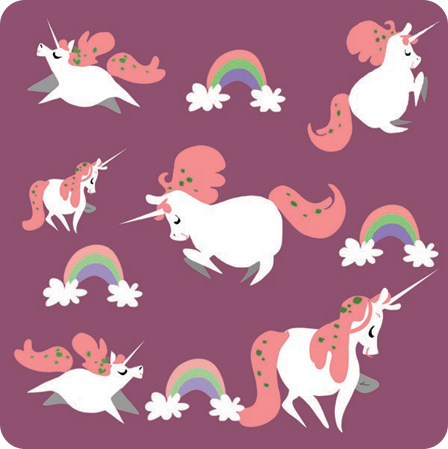 Has being an illustrator by trade helped or hindered your designing process?
Definitely helped. I've had a ton of time playing with different mediums to try and get different looks with my fabrics. I just sent off a fabric I designed using watercolors! I think parlaying what you're naturally good at into the doll hobby can be a powerful thing.
I understand that you've designed to make your fabric runs limited, can you explain your reasoning behind this?
I understand how I could easily become too satisfied with my own work and just keep reprinting the same fabric, but I want to challange myself. I want to keep making things that can make different and unique dresses! I will reproduce some popular ones, but never exactly the same. I may change the colors so that the first batch will remain unique.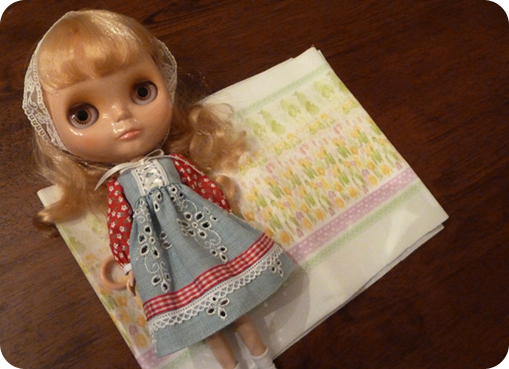 Can you tell us what kind process you go through from the idea to the printed fabric?
I start by thinking about what I would like to see my dolls wear. I always like girly styles so I think about what they would enjoy doing. I imagine that they have likes and dislikes as well and I think about which of those things would make for cute or amusing fabric designs.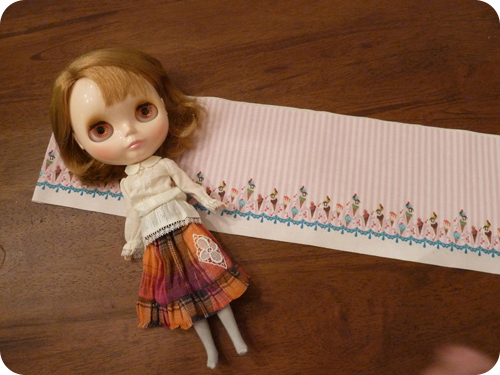 What would you say is one of the main things that sets your fabric apart from other fabric available in dolly-friendly sized prints?
I would say that my designs are different because of the attitude of the characters. My second print is called "Spoiled Princess" and unlike other fairy tale designs I have seen, these girls have major tude! Part of me thinks that we Western collectors are much more about the personalities of our dolls and like to see unique facets of them.
How have people in the Blythe community responded to your new fabric designs?
Well, we haven't been open for very long, but so far the response has been very positive! I sold out of my first batch in a few hours and I'm excited to start selling more!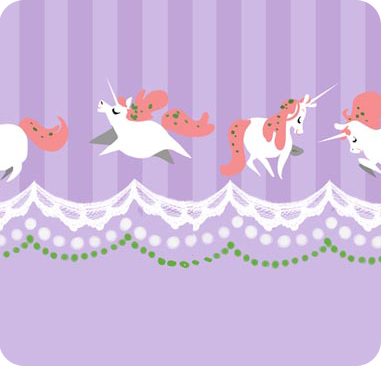 What has excited you the most about designing fabric?
I always loved crafting things for dolls, but I always find myself without any time to do it! I found that when I made fabric, I was able to craft for my dolls one step ahead of a final product, which is very exciting.
What kind of things do you have planned for the future for Pamplemousse?
More fun and funny fabrics for one! For another I would love to start to work with some designers for collaboration collections where I design fabric especially for them and their designs!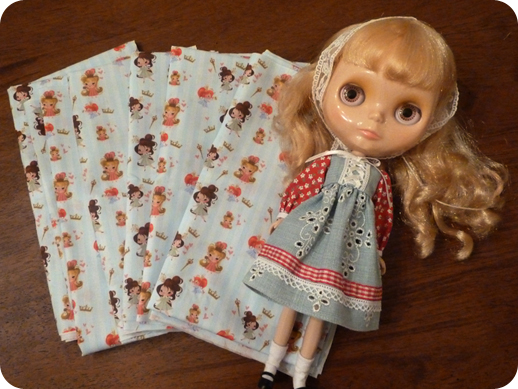 Thanks so much for doing this interview with me! What kind of advice would you give to someone who's unsure about starting to sell things in the Blythe community?
Test your market first, do your research and see what things excite the community. I started Pamplemousse with only one yard in case it turned out my idea was a total flop, but people seemed excited about it so I'm continuing.
I also recommend making connections! Most of the time, friends of yours will be the best way to get the word out there about your products! Be active on Flickr, take an interest in other collectors, you'll be a happier Blythe-er and more successful!
Pamplemousse Fabric Giveaway!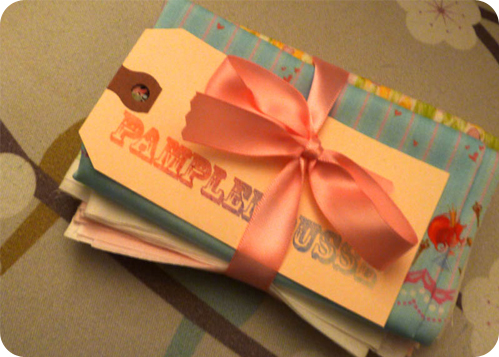 One very lucky person will be winning some Pamplemousse fabrics! The designs include one piece each of Spoiled Princess Lolita Stripe, Ice Cream Lolita and Watercolor Tulips.
You can get up to sixteen (16) entries for this giveaway draw and you can enter until Saturday March 19th 2011 at 11:59pm PST. The draw will be held on Sunday March 20th 2011 and the winner will be announced on BlytheLife.com. Remember to use a valid email address for all comments. If you win, your email will be forwarded to Victoria for arranging shipment of the prize.
Please only use one email address per person, those using multiple email addresses for more entries will be disqualified.
Mandatory Entry: Comment below about the interview with Victoria! This is worth 1 entry into the giveaway.
Bonus Entry #1: Tweet about the contest! Please retweet the following once per day from your public Twitter account! (If you look below, there is a box for you to include your Twitter username, if you do, I can easily verify your bonus entry!) Each tweet is 1 entry into the giveaway for a maximum of 9 entries into the giveaway. Please comment below to tell me that you've been tweeting (1 comment per tweet!)
Check out the @blythelifecom interview with @fruityblythe for an awesome fabric giveaway! http://bit.ly/fVMIpp
Bonus Entry #2: Follow Victoria's Twitter account, @fruityblythe! This is worth 1 entry. Comment below to let me know that you've followed her Twitter account!
Bonus Entry #3: Blog about the contest! Be sure to include some details about the contest and include links to BlytheLife.com, this interview/giveaway page and to the Pamplemousse shop! For 1 blog entry, this is worth 5 entries into the giveaway! You must comment below with the URL to your blog post.