Written on February 8, 2012 at 12:00 pm by Michelle
Filed under:
Giveaway
Thank you so much to everyone who commented on the cardigan. It was a really fun knit and I've done a ton more since then (my poor fingers!), so there will definitely be another cardigan (or some other kind of handknit) giveaway in the future! But for now, let's focus on a certain little green cardigan…
And the winner is…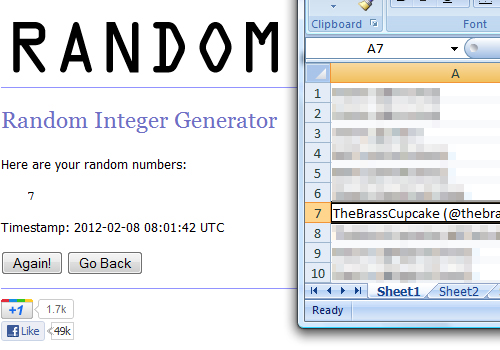 Congratulations TheBrassCupcake! Please send me an email at michelle@blythelife.com with your mailing address and I'll get the cardigan sent out to you this week.