Written on June 13, 2012 at 12:00 pm by Michelle
Filed under:
Giveaway
with tags:
Flickr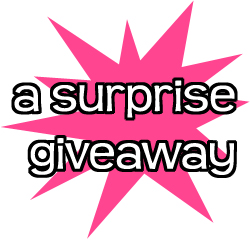 I'm spreading the Flickr Pro love this week! I did this last year in June as well and it was a lot of fun.
One lucky BlytheLife.com visitor will receive the gift of one year of Flickr Pro.
All you need to do is comment below, include a link to your Flickr account, and tell me why you think you deserve to get it!
Winner will be randomly selected. Those who do not give any reason at all for deserving to win will have their entry disqualified.
Conditions:  You must not already have a Flickr Pro account, this is for people who don't already have a paid account. One entry per person per email address. Multiple entries from the same IP address and/or email address will be disqualified and you may be banned from future giveaways.
The giveaway will end on Tuesday June 19 2012 11:59pm Pacific and the winner will be announced Wednesday June 20 2012.
Please include your Flickr photostream link below so if you win, I can gift the Pro subscription to you.