Written on June 27, 2012 at 12:00 pm by Michelle
Filed under:
Giveaway
with tags:
giveaway winner
I've gone through and noted down the names of the people who posted the last 100 non-spam, non-giveaway entry comments. So for some of you, you had multiple entries because you've commented more than once in the last 100 comments. After I noted down the last 100 people, I used a random number generator to choose a winner!
What you're all probably wondering is "Giveaway? What's being given away?" and the answer is one of my cardigans. This one, in fact: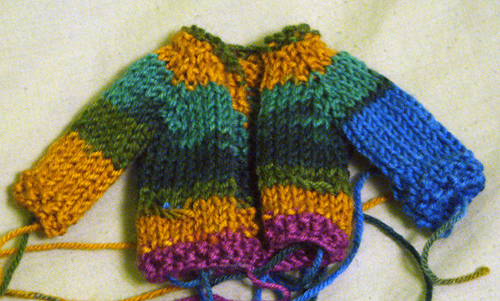 (And yes, I was just working on it. And yes, it will be done before I pop it in the mail!)
And the winner is…
Congratulations, Jane! Please email me at michelle@blythelife.com with your mailing information and I'll get your prize out to you!