Written on November 28, 2012 at 12:00 pm by Michelle
Filed under:
Article
with tags:
Love Sophie
Hello, Sophie fans!
I'm back again with a look at the great winter wear that is available for us out there in dolly world. I live in the cold, cold world that is Canada (stereotypes – I encourage them) and I have since 2009. So I'm here to tell you all about what kind of fantastic winter clothing the brilliant dolly fashionistas can wear when you're out in the cold weather. I bribed asked Michelle to help me out with this photoshoot, and here are the outfits that I came up with!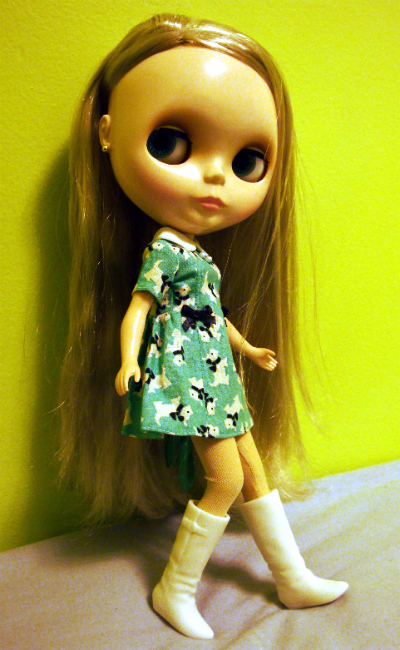 Be winter ready with a good pair of boots! White and black is always fashionable. So are furry boots!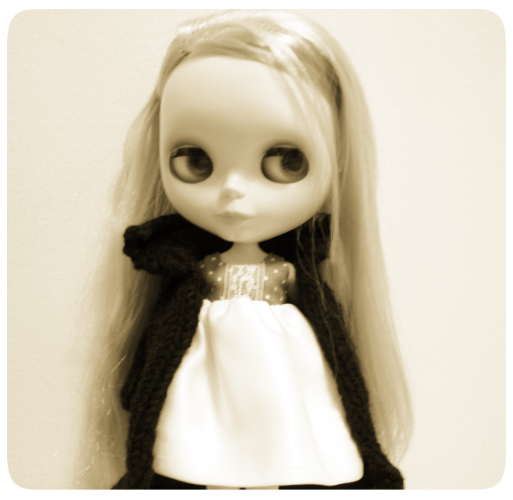 A good winter coat can keep you warm, be fashionable, and frame the perfect dress to draw attention to you. No need for 'loud' prints, you want your coat to be the frame to the artwork that is your outfit.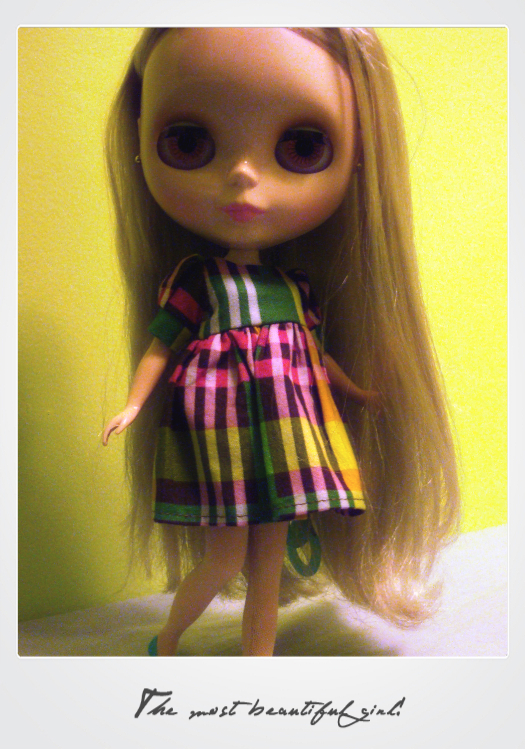 Sometimes you just need a new-to-you dress to feel good! Don't overdress for parties. You'll get overheated and feel miserable. Or so I hear. Dolls don't actually produce body heat, just so you know.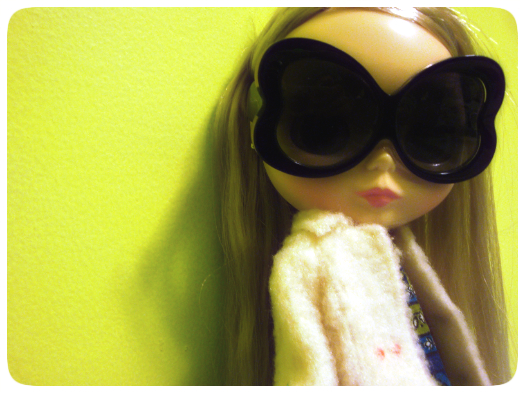 Sunglasses are fantastic, especially when there's snow! The snow makes everything brighter and that can be hard on the eyes. Get a good pair, something with UV coating and fashionable!
It's okay to be silly from time to time. A good animal-themed hat can keep your noggin warm when you're out and about. Same goes for a comfy cardigan.

Sophie is a mostly stock Cappuccino Chat that came to live with me in June 2009. She loves shoes, new clothes, playing with her hair, fashion, magazines full of fluff and shopping. She aspires to be a model and would like to model for some of the 'great' dolly fashion houses one day.