Written on December 18, 2015 at 12:00 pm by Michelle
Filed under:
Article
with tags:
Love Sophie
Michelle likes to think I'm spoiled because I like having new things. But I don't agree with her because everyone likes having new things from time to time. I just happen to like to have new things more frequently and I don't think there's any harm in that.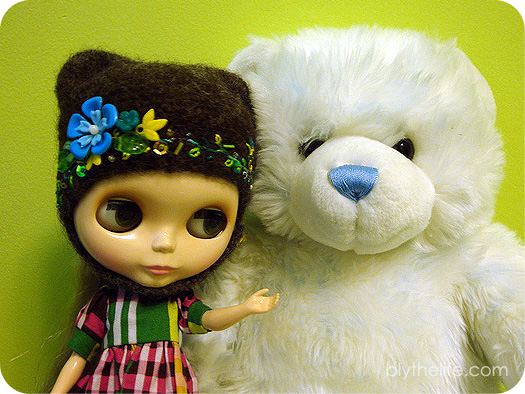 While the weather has not been particularly snowy this month (contrary to popular belief, not everyone in Canada has to deal with a metre of snow during December or has a dog sled team at their beck and call – it'd be so neat if we did though, provided they don't chew on shoes), I still enjoy wearing wintery fashions because it's the proper season for it. If you're not going to wear cute sweaters or big coats, when else can you?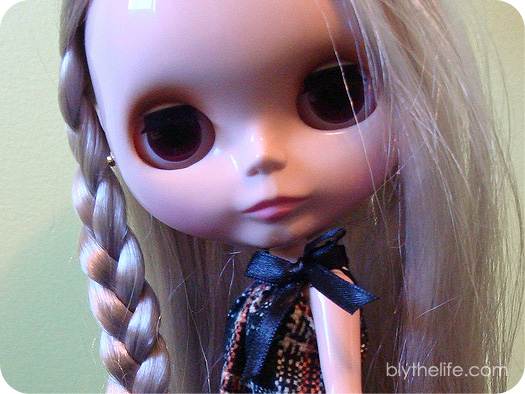 What I love the most this holiday season is cute toques. I get Michelle to make me things by batting my eyelashes at her and by reminding her that she moved in 14 sisters around my age, along with two Middie and 3 annoying pipsqueaks without consulting me. There are perks to being the first one here. I just love my winter head gear because it means being fashionable and warm – which are two very important things (and in that order!).
Happy fashionable holidays!

Sophie is a mostly stock Cappuccino Chat that came to live with me in June 2009. She loves shoes, new clothes, playing with her hair, fashion, magazines full of fluff and shopping. She aspires to be a model and would like to model for some of the 'great' dolly fashion houses one day.
Sophie's wearing: helmet/Eurotrash, (top) dress/Plastic Fashion, (bottom) dress/Re-Ment.