Written on December 31, 2012 at 12:00 pm by Michelle
Filed under:
Musings
It's that time of the year again where people make resolutions, write out their goals and wishes for the upcoming new year.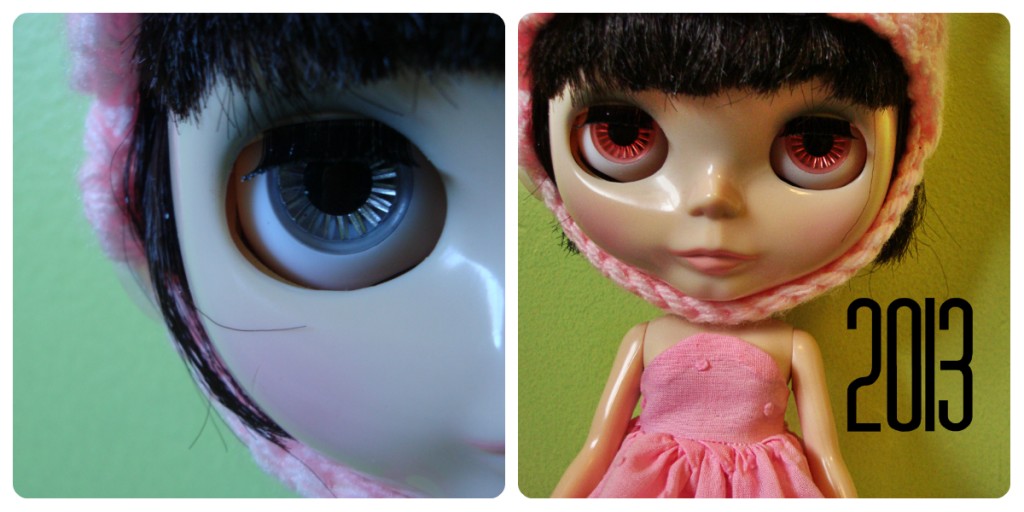 A lot of the time, it just seems like one big shopping list for the new year, but sometimes it's not. For instance, here are my Blythey goals and wishes for the new year:
Doing more interviews and giveaways on BlytheLife – are you interested?
Doing a closet and shoe clean out
A 365 with Eden Mouse – starting tomorrow!
An addition of a BL, lucky Blythe #13 – likely Aztec Arrival
Wishing for the arrival of a Middie (#1)
The acquiring of squishy vintage Barbie boots (white, tan (arrived in December),

brown

and

pink

)
Celebrate the 'birthdate' of each doll this year as they come
I think that my 2013 goals are fairly attainable and I hope to be able to cross all of them off (although, if I cannot add an Aztec to the doll family in the next year, I'll be okay with that too!)
What are your 2013 goals and wishes?